Celebrating his 60th birthday and nearly 40 choreographies, Thierry Smits is baring all on stage in his latest work – Vanishing Act.
Having performed Vanishing Act in Brussels for a limited run, the show will travel to Zagreb later this year before returning to the Brussels stage next summer.
In Vanishing Act, Smits weaves together 12 pieces drawn from throughout his career – focusing on the body.
"The inspiration for Vanishing Act was the desire to make something for my 60th birthday, but also to make something by myself…" explains Smits, when we discuss his creative process. "I began my career in 1990 with a solo work, but I haven't worked on a solo project since then."
Smits describes Vanishing Act as a contemporary cabaret – the performance consists of 10 chapters. A large television screen is pretty much the only thing that accompanies Smits on the relatively bare stage.
"I start the performance naked…" explains Smits. "I also dress and undress on stage as I change costumes between each scene."
"There is an autobiographical fiction to the show – I tell true and untrue things on stage. In the first scene – I'm wearing rubber gloves – I tell the audience that my body hurts, that I have pain everywhere, but that's normal because I am 60. That part is all true."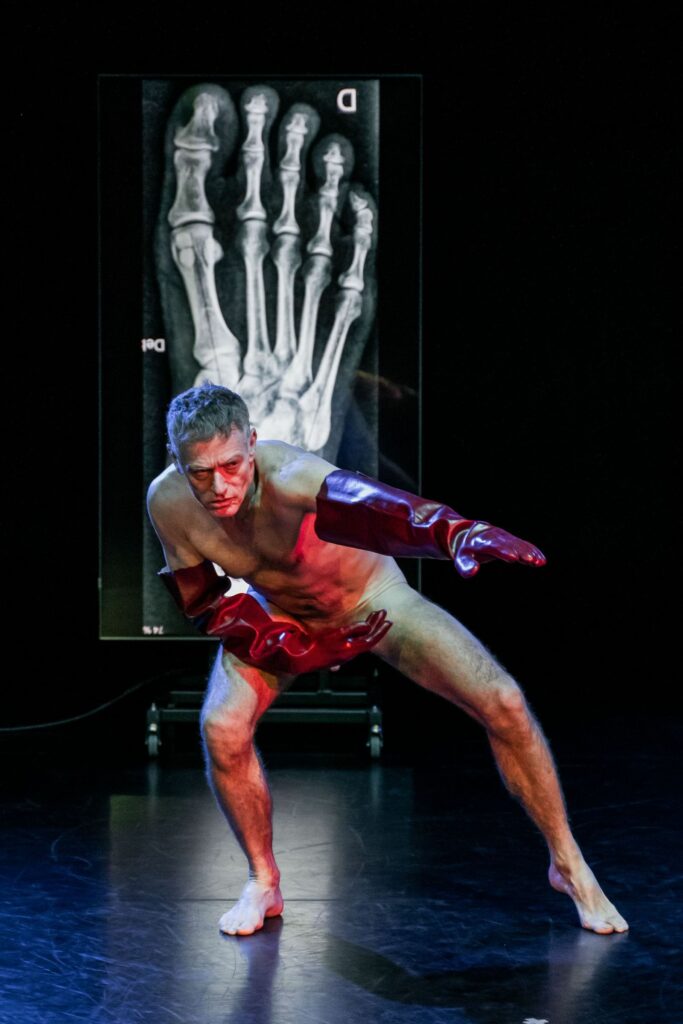 "In the second scene – the rainbow costume – I tell the story of when I was an 8-year-old boy. We didn't have a television – every evening, I went to the neighbour's house to watch TV. One night, we watched a ballet – it was called Firebird. I saw this magnificent dancer circled by nearly naked men, all with huge packages. This is what made me want to dance."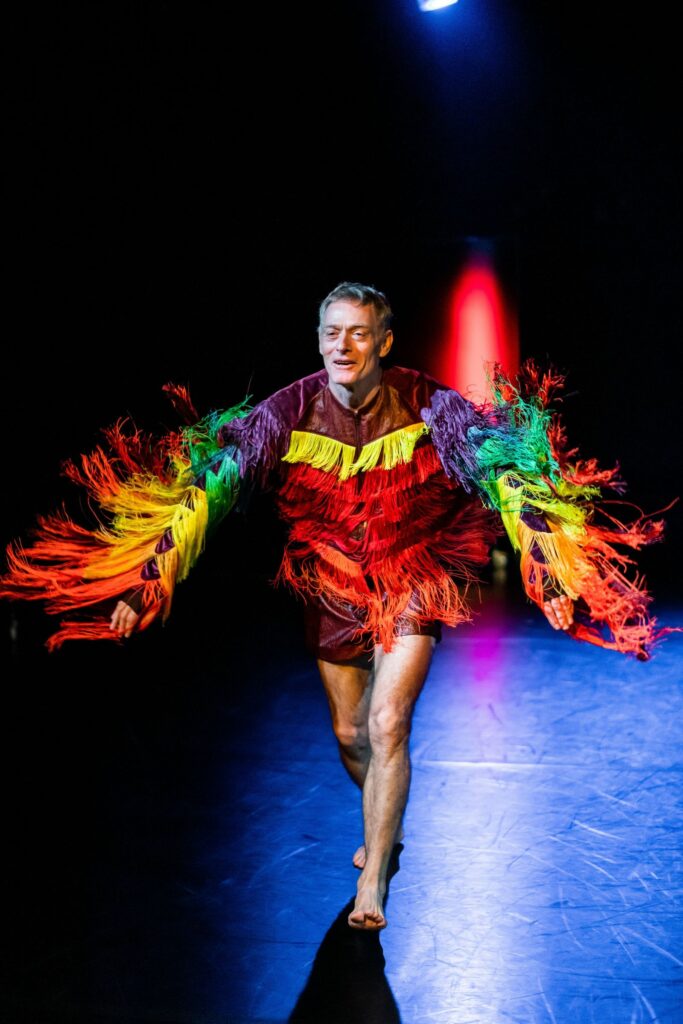 "In the third scene, I'm reflecting on my time in Pigalle in Paris when I was trying to become a professional dancer. I sing a song about the relationship between art and sex-work, and I tell the story of how – to pay for my dance classes – I was a hustler."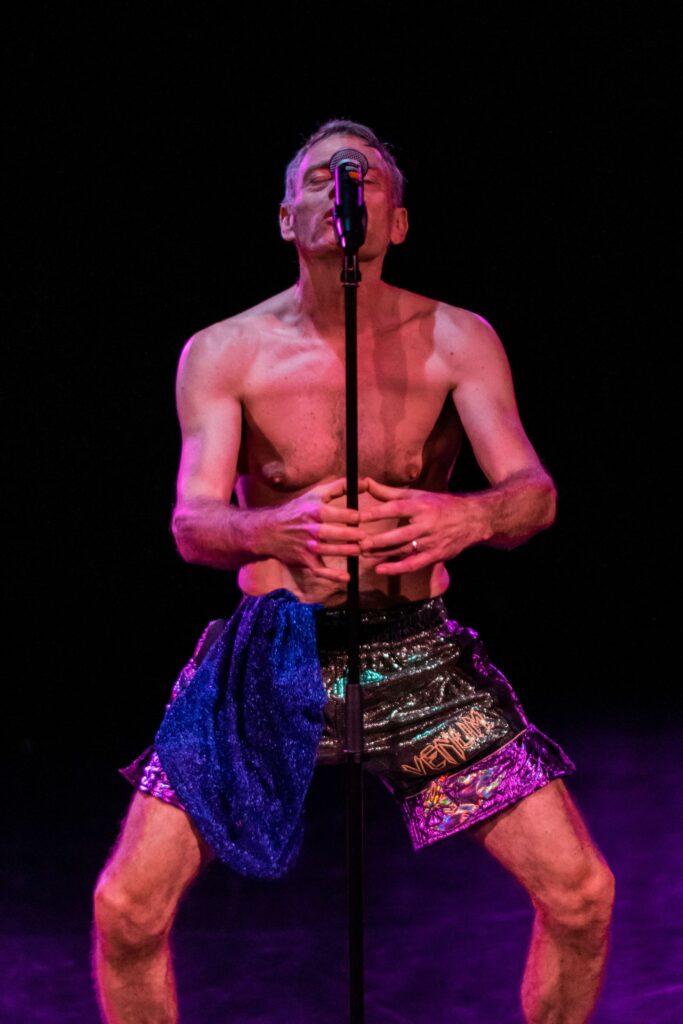 "In the fourth scene, I tell a story about premature ejaculation. As I'm telling the story, I'm bouncing up and down, and these movements are echoed on the screen with images from PornHub."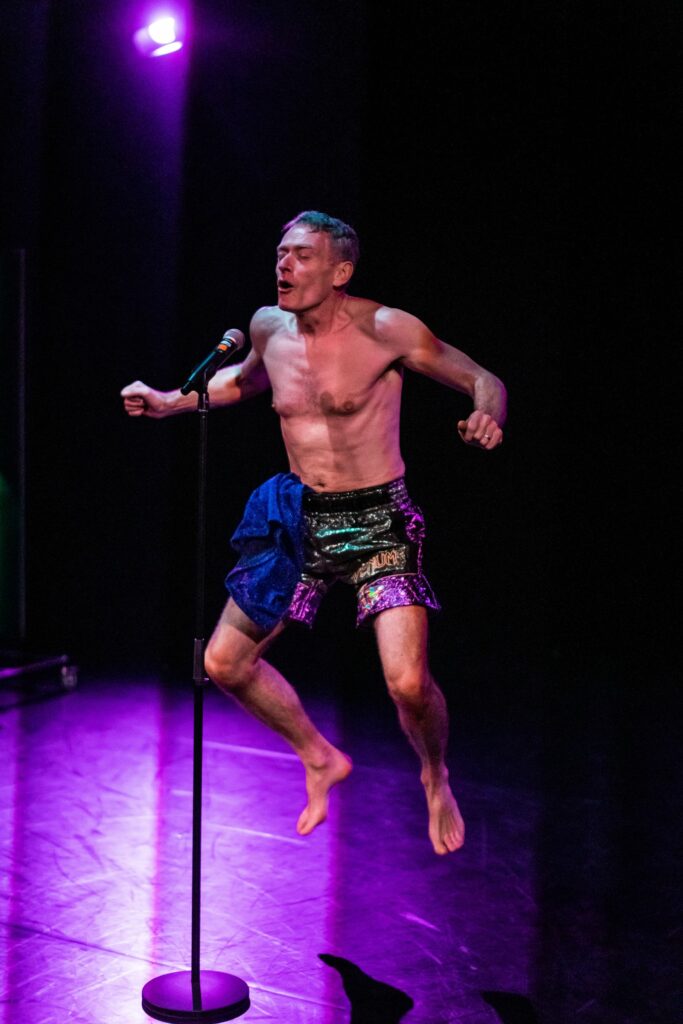 "From there, we start to explore depression and sadness. Everything is blue. I lay on a table – this is All The Things I Won't Tell You."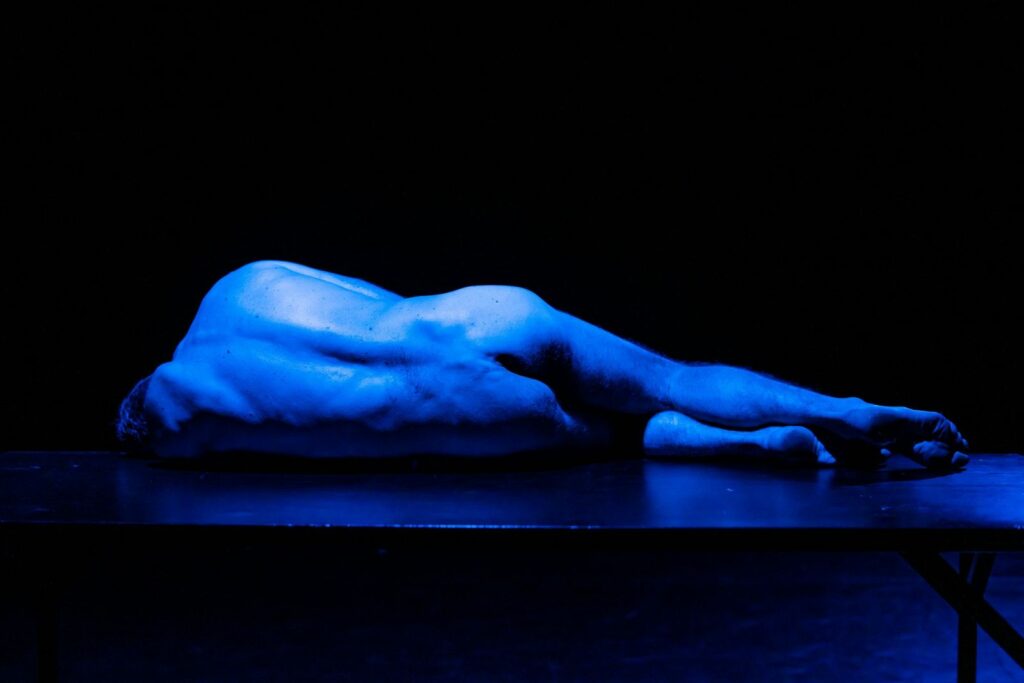 "I tell a story about wolves – how the oldest wolf places themselves in front of the pack, providing leadership but also being protected by the pack. But this is a fake story. The old wolves are pushed to the back of the pack until they are eaten by others or die of starvation."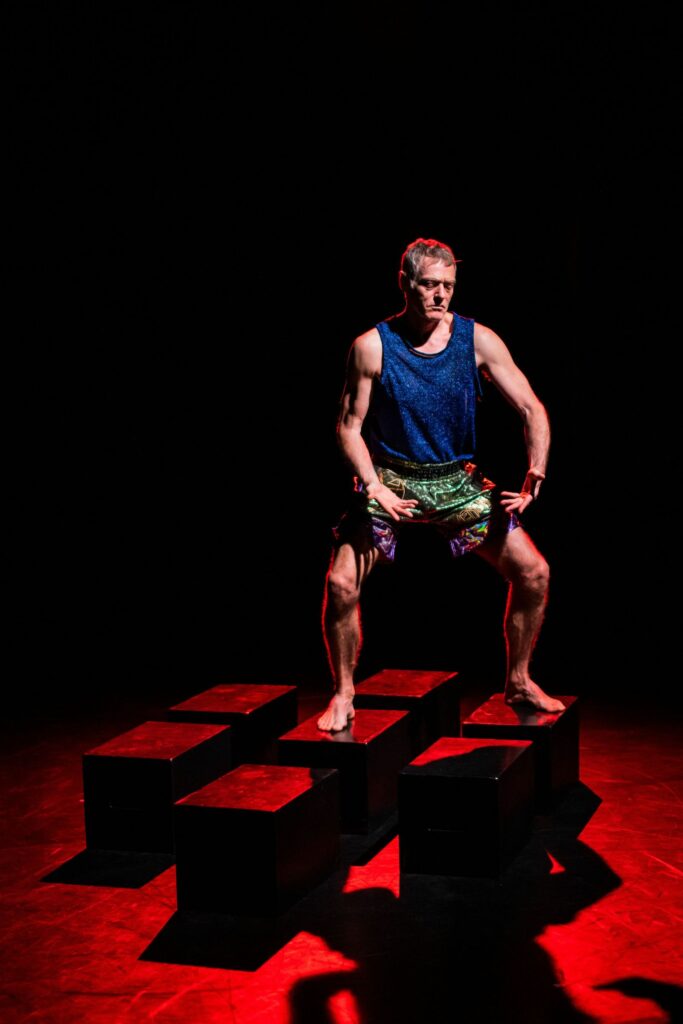 "I tell the story of when I was 13 – of when I was first confronted by death. I tell the story of a half-brother who died by suicide, but there many others that followed. Then, on the screen, we show all the names of the people I've known that have died since I was 13 – that list includes a lot of guys who died with AIDS. It's a tribute to the people that we have lost."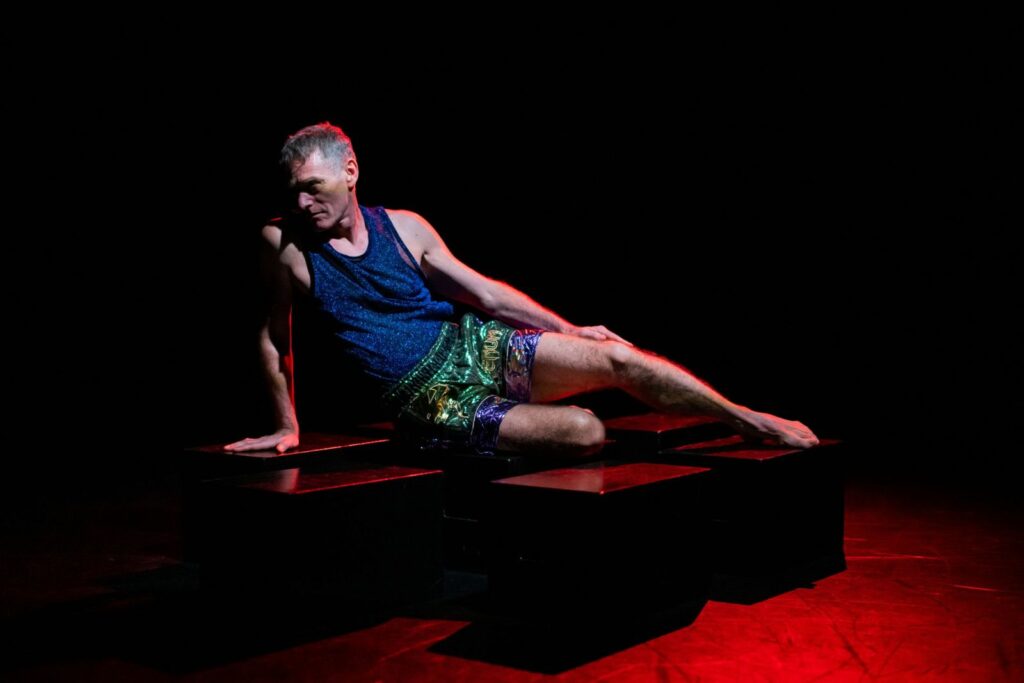 "At the end of the show, I am wearing a harlequin costume and dancing like a jester. I then sit on a chair and paddle away, surrounded by mist. As Lou Reed said, it must be nice to disappear, to have a vanishing act."
"The show is very humorous and sexy, but it is also filled with melancholy and is very poignant. It's about life – the relationship between youth and getting old, between sex and death. These are key topics in the life of a human being."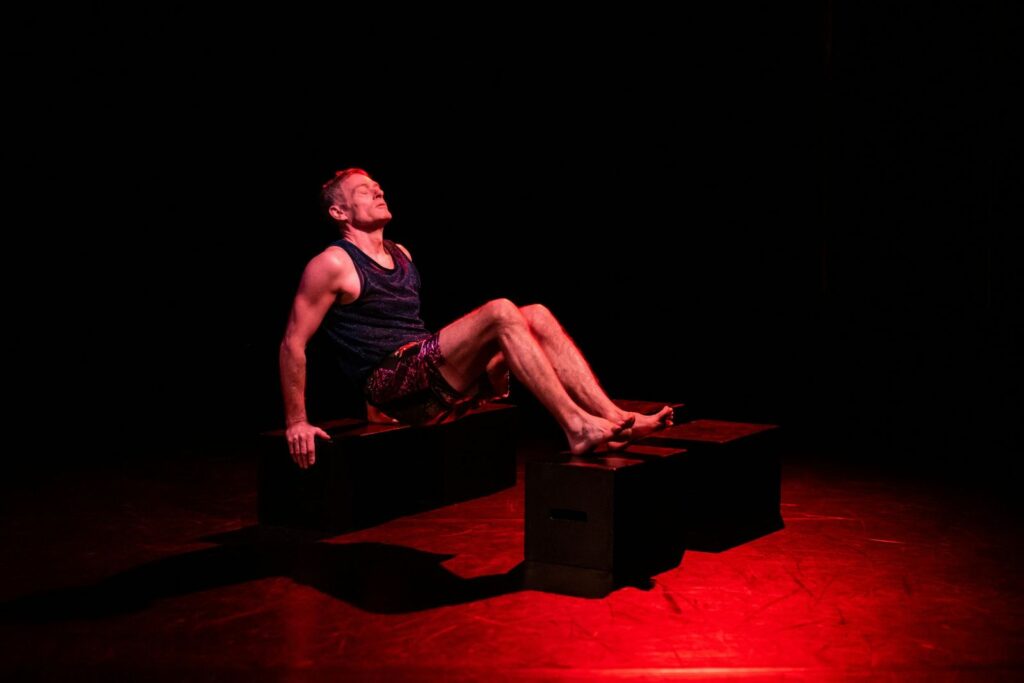 "During the first performances, my husband was behind the bar so I got to hear some of the post-show feedback. People were really moved – it's touching and personal."
"I think that it's very interesting to see all kinds of bodies on stage – not just young, powerful bodies, not just perfect bodies. Inclusivity also means working with people of different ages. I'm working on new productions that will explore intergenerational performance – young bodies and old bodies."
"As I was developing Vanishing Act, my biggest fear was getting injured. I wasn't in shape when I began to work on it – I have some arthritis in my ankles and I was seeing a physio and an osteopath. I was worried that I would hurt myself, that I wouldn't be able to do the show."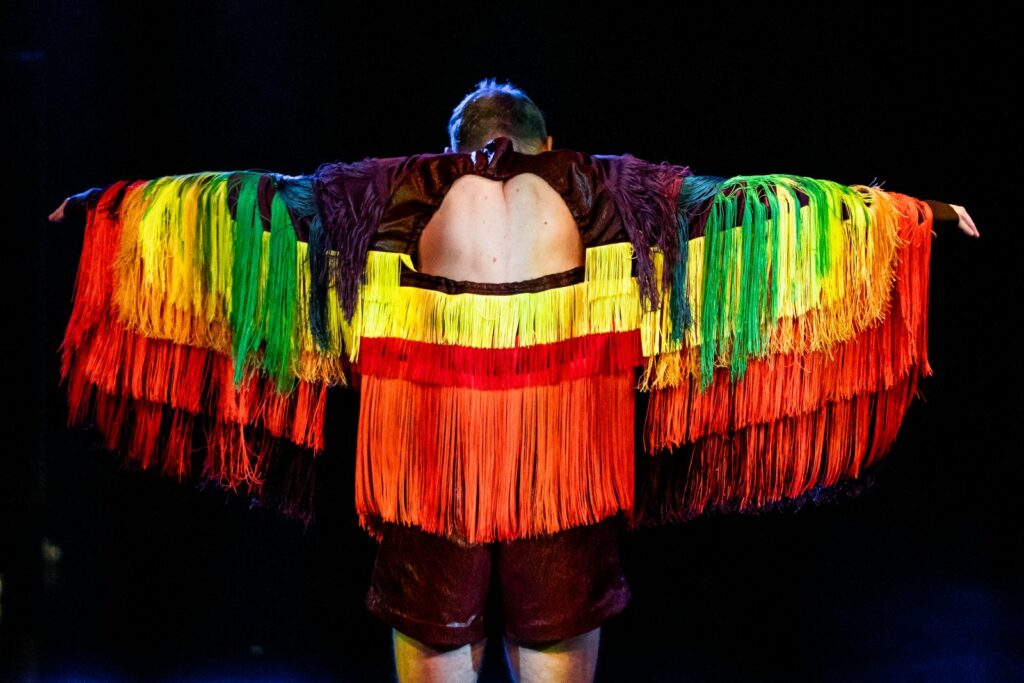 Photo credit: Hichem Dahes