If you're heading to Brussels for a weekend mini-break, it's worth doing a bit of research and forward-planning to ensure that you're getting the most out of your visit.
The benefits of planning don't simply apply to what you're going to see or do – which is obviously important – but also to what you're going to eat and drink.
Here's some foodie suggestions that you might want to add to your itinerary.
Best restaurants in Brussels
A central location on Zaterdagplein, delivering fresh and inventive cuisine.
You'll find Nightshop on rue de Flandre – a wine bar that offers groceries and tasty food.
Vertige is on rue de Flandre – it's offering sustainable, modern, plant-based gastronomy.
Asian food, cool cocktails.
Top-drawer Japanese cuisine.
Traditional Italian cuisine on rue des Chartreux.
Syrian food on rue des Chapeliers.
Lebanese cuisine on rue Sainte-Catherine.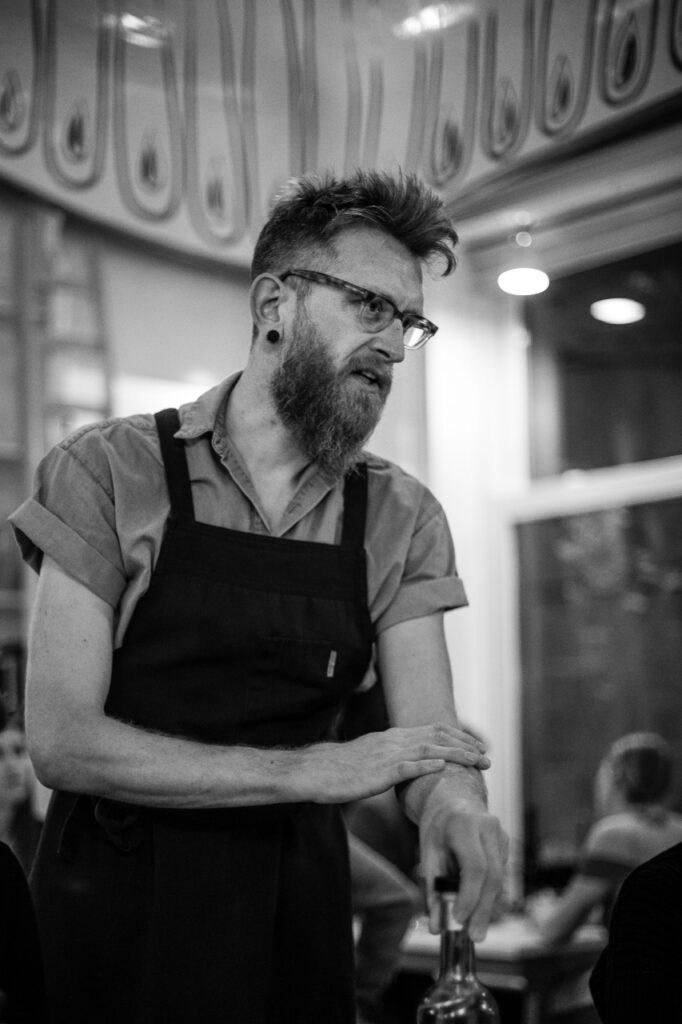 Best bars in Brussels
Alice Cocktail Bar
Nestled on the first floor of the famous Rouge Tomate restaurant, Alice is a veritable cocoon of comfort that welcomes you for an after-work drink, a pre-show cocktail or a cosy drink to round off the night.
The Green Lab
Green Lab is located at the end of Avenue Louise, very close to the Bois de la Cambre The neighbourhood is pretty quiet at night, so it's good that a new bar has opened to spice things up a little bit. The space is quite big and develops in three levels: entry, bar – eating area and a lounge with comfy sofas. The decor is industrial with lots of interesting details (watch out for the saxophones!) and, as the name suggests, green neon lights.
Chez Ta Mère
With a flashy pink facade and retro decor, Chez Ta Mère immediately catches the eye. Everyone loves their cocktails, but that's not all! Finger food, delicious brunches or small pasta dishes on Sunday evenings, this address has become a must on place Fernand Cocq.
Hotel Amigo
A central location and the best Negroni in town.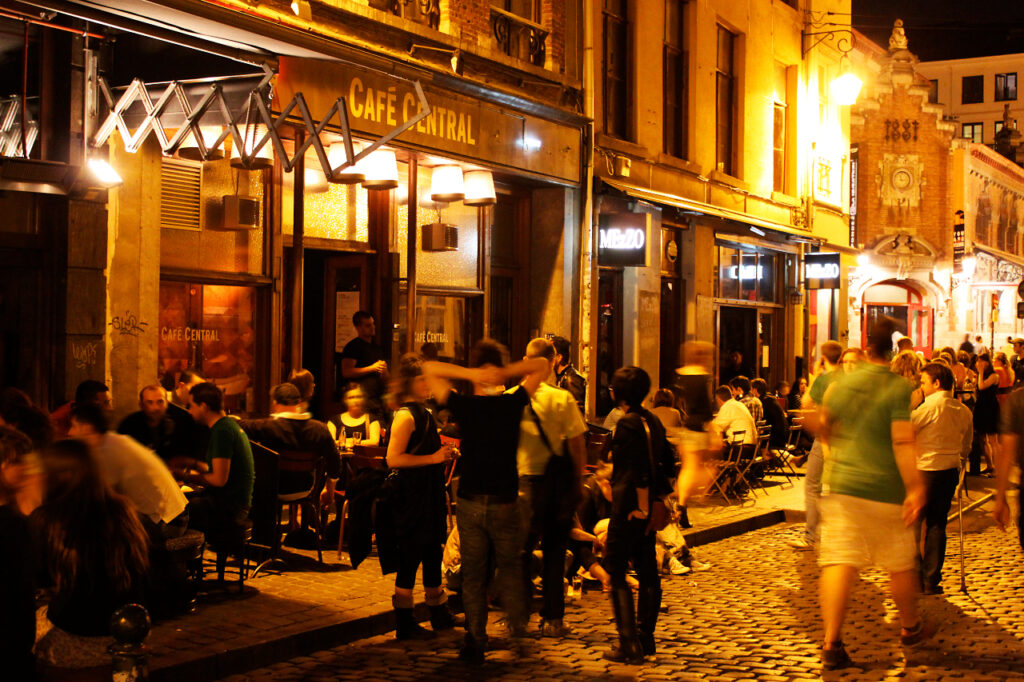 Best places for brunch in Brussels
Chyl
Chyl is, above all, about healthy, sustainable and gourmet food. You can enjoy their concoctions either in the shop or for brunch.
Les Filles
At Les Filles, you can enjoy brunch on both Saturdays and Sundays in their two Brussels locations. The whole experience takes place as per the establishment's tradition: large communal tables and the exclusive use of products that are organic, farm-sourced or artisanal.
Fourchette à Bicyclette
Brunch at Fourchette à Bicyclette is vegan, gluten-free and lactose-free, but of course, that doesn't mean you're going without! Another distinctive feature is that you can enjoy your dish either there or at home, courtesy of their bicycle delivery.
Chez Franz
This pleasant and convivial bar offers numerous brunches of varying sizes depending on your taste and your appetite.
Le Grand Central
The new beating heart of a vibrant and perpetually changing European quarter, the Grand Central welcomes food lovers every Sunday for a brunch that changes with the seasons.
The Little Green Shop
The Little Green Shop is unique. It is both a florist and a delightful tearoom/restaurant. Their Sunday brunch is based on a vegetarian menu.
Lulu Home Interior
A decoration shop unlike any other that has its own warm and welcoming café where the chef awaits you for brunch every weekend.
Les Trouvailles de Louise
A delightful bric-a-brac that is a tea room, deli and small restaurant all rolled into one, Les Trouvailles de Louise will charm you with their homely brunches.
Wabi
This pleasant neo-canteen serves a vegetarian brunch every Saturday accompanied, of course, by the famous Wabi flatbread which gave the establishment its reputation.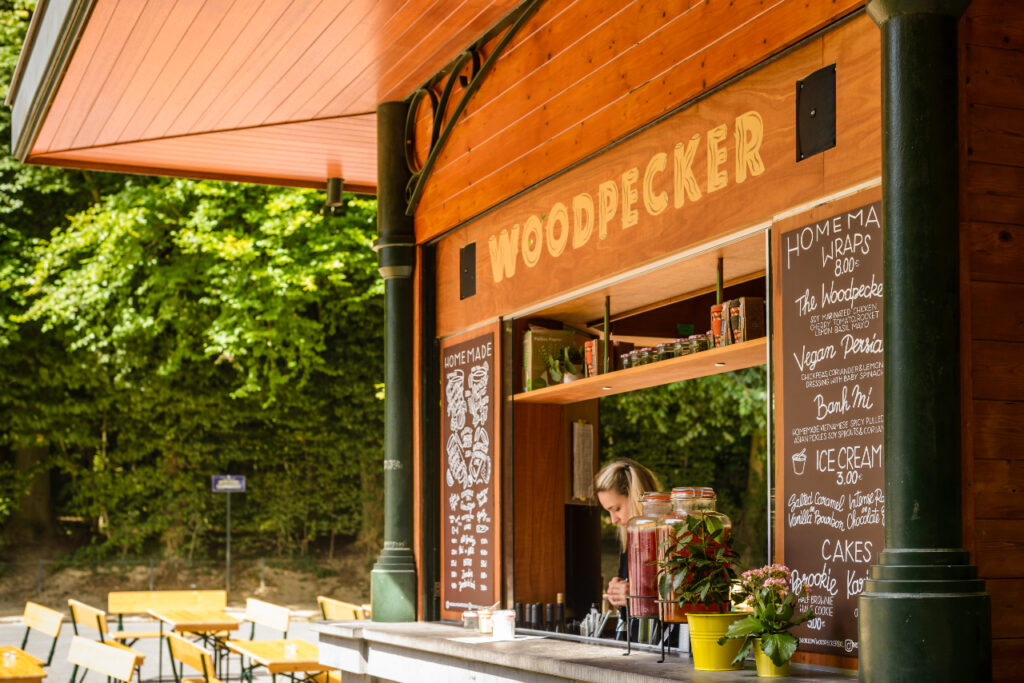 Best places in Brussels for Belgian beer
Moeder Lambic
Two bars with incredible beer selections. A true haven for real beer lovers.
La Fleur en papier doré
This literary café is a listed monument and used to be a favourite meeting point for Brussels' surrealists. Here you can enjoy typical Brussels dishes.
La porte noire
With a rich selection of typical beers and diverse concerts. This vaulted space, which used to house the kitchens of an Alexian convent, has a Middle Ages and Celtic atmosphere.
Le poechenellekelder
A genuine pint-sized "poechenellenkelder" (puppet theatre), with a fantastic collection of theatre puppets.
Le Monk
A bar that's full of atmosphere, with a surprising beer selection and other Brussels delicacies, such as their tasty spaghetti bolognaise. Set in a magnificent setting with music.
A la mort subite
A charming bar that loves authentic Belgian beers and serves large cheese and brawn sandwiches.
Delirium
The largest selection of beers in the world.
Au Daringman
The small retro bar at Daringman lies hidden between the fashion district and the canal. Famous English newspaper The Guardian named it "Belgium's best beer bar".