Did you all have the chance to see this week's episode yet? Drag Race Belgique airs every week on Thursday on Auvio and Sunday on Tipik.
This is our review of the episode so this article contains major spoilers. If you haven't watched the episode yet, do that and come back later. You can also catch up with our previous episodes reviews.
After Edna Sorgelsen's elimination last week, the queens are back in the werkroom and they can read Edna's goodbye message in the mirror. Contestants are shocked by this elimination because they consider Edna a legend in the Belgian drag community. Boop and Athena are particularly sad since they are close to Edna. Everyone congratulates Susan for winning the challenge and Mocca Bone and Valenciaga for surviving the fits lipsync.
It's a new day in the werkroom, and the mini-challenge is the reading challenge: the library is open! This challenge is stressful for some of the queens by the look of it: Peach is literally shaking while reading her sisters and Susan laughs nervously. Couenne is very funny but the shadiest is Mademoiselle Boop.
The maxi-challenge is announced and it is an acting challenge. They will have to feature in a parody of "Ni juge ni soumise", the famous judiciary documentary starring Anne Gruwez. The Belgian investigating judge will be a guest judge this week!
Boop who won the mini-challenge gets to assign roles. She decides to give the major role to Couenne who will impersonate her version of Anne Gruwez. The other girls are divided into three duos: Peach and Valenciaga, Athena and Boop, Mocca and Susan. The shooting happens with Rita Baga as a director. Rita is happy to see that Peach listened to the judges' advice and decided to look ugly. We see Mocca struggling with her lines.
Back to the werkroom, it's time to get ready for the runway and to learn a little bit more about the queen's opinions about body image. We learn that Valenciaga and Boop were struggling with it and drag helped them embrace their bodies. Mocca and Peach explain that body positivityis important and that drag performers must educate on this matter. Athena, Peach and Susan also explain that they took part in drag readings for children. Their opinion is important amidst those events being targeted by bigots in the USA and in France. They feel like it really helps spreading the understanding of diversity among children.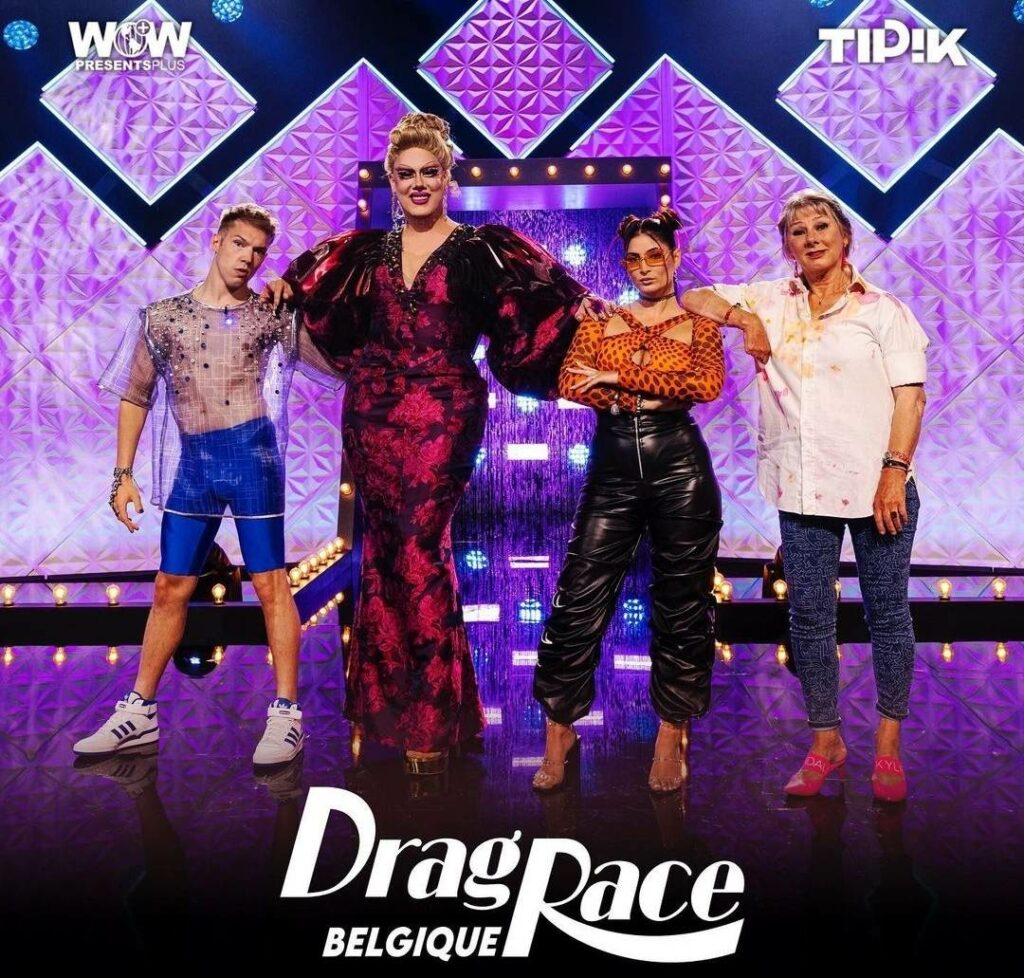 We move to the main stage and get together with the judges. Lufy, Mustii, and the guest judge: Anne Gruwez. She tells us she doesn't know anything about drag but that she never wants to miss an opportunity to die a little less stupid.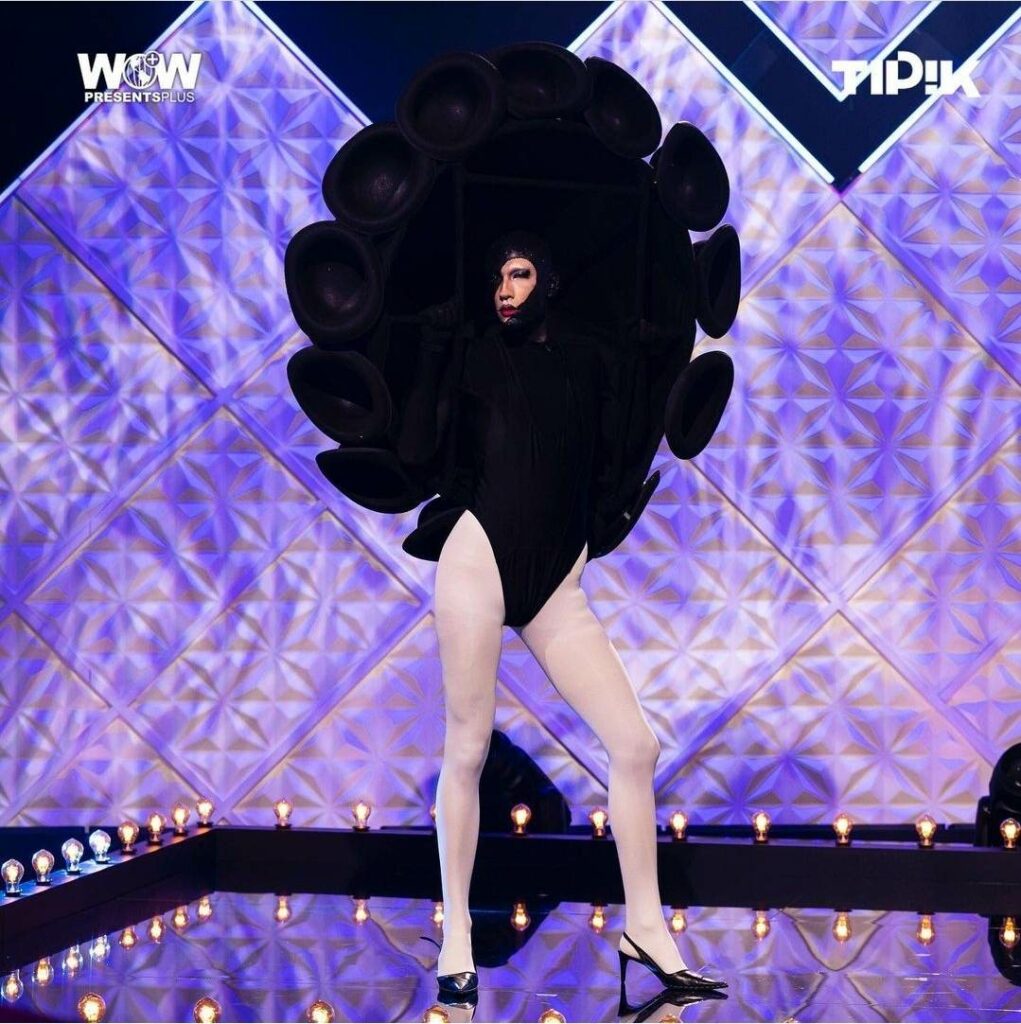 The runway theme is "This is not a look" and is an hommage to René Magritte and surrealism. The level of the looks is high this week. Couenne's look, a giant bowler hat on legs is just amazing. Also surreal, is Boop's giant eye head. Kudos also to Athena Sorgelikis' back-to-front suit and Peach's marquis of butterflies look. Valenciaga breaks her handbag while walking the runway.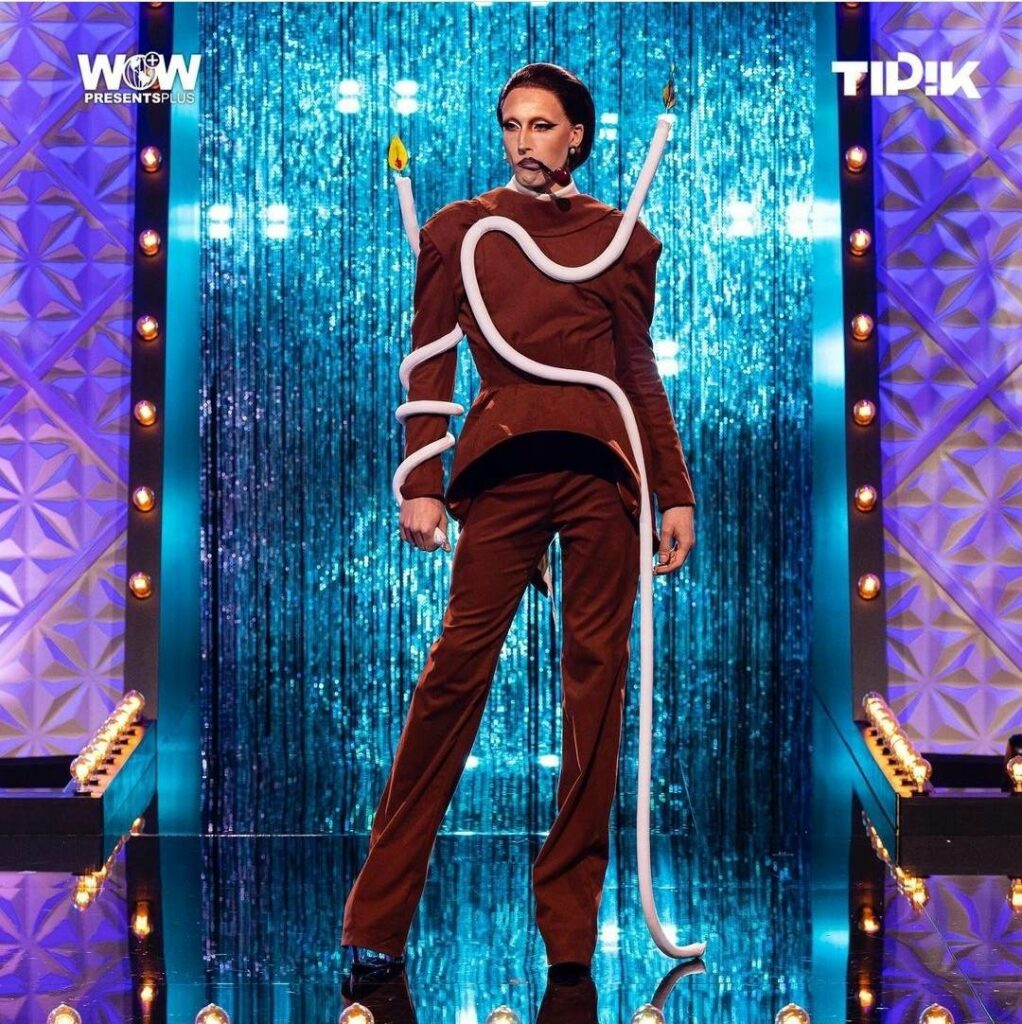 After watching the "ni juge ni soumise" parody, we can say that most of the queens were funny. Only the Mocca and Susan duo was a lot less funny than the others and the sequence was cringe.
While the judges give their critiques, Mocca gets emotional and starts to cry. Anne Gruwez immediately walks to the stage to comfort Mocca. She tells her the famous line « T'as d'beaux yeux, tu sais. » and kisses her on the cheek.
Boop and Athena are safe, Drag Couenne is the winner of the episode and Peach is second. Susan and Mocca have to lipsync for their life on the song "Million eyes" by Loïc Nottet. Susan wins the lipsync and gets to stay. Mocca has to sashay away.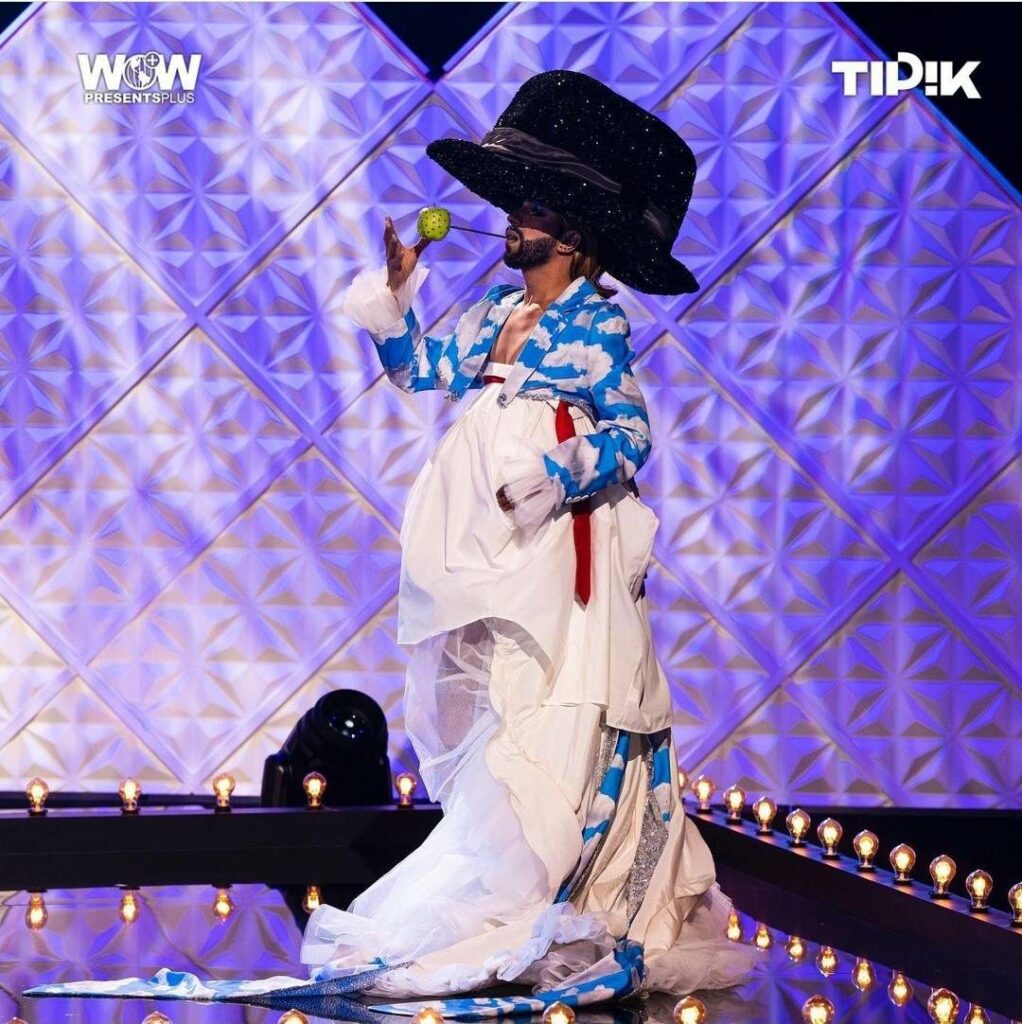 Catch up on all Drag Race Belgique content on KET Magazine.