Did you all have the chance to see this week's episode yet? Drag Race Belgique airs every week on Thursday on Auvio and Sunday on Tipik.
This is our review of the episode so this article contains major spoilers. If you haven't watched the episode yet, do that and come back later. You can also catch up with our previous episodes reviews.
After Mocca Bone's elimination last week, the queens are back in the werkroom and they can read Mocca's goodbye message in the mirror. Everyone congratulates Drag Couenne for winning the challenge and Susan for surviving the fits lipsync.
It's a new day in the werkroom, and the mini-challenge is another ridiculous yet hilarious one. Contestants must lipsync in pairs on "Bring back my girls" by RuPaul. The twist is that they have to become one and only body. Couenne choses the pairs. Mademoiselle Boop and Susan beat the others and get the victory.
The maxi-challenge is announced and it is finally the most iconic challenge: the Snatch Game! Athena Sorgelikis will impersonate the singer Serge Gainsbourg, Peach will do the psychic Dominique Lehmann, Valenciaga chooses the actress/singer Vanessa Paradis, Susan takes the singer Soeur Sourire, Boop chooses the writer Amélie Nothomb, and Couenne will do the politician Michel Daerden.
Two guests are invited to play the Snatch Game: the singer Plastic Bertrand and Juriji Der Klee, the one and only Brussels queen from Drag Race Espana. Athena, Couenne, Valenciaga, and Boop really look like the celebrities they chose. But jokes are difficult. Boop, Couenne, and Susan have some funny ones but we can definitely say that this first Belgian Snatch Game is not THE challenge of the season.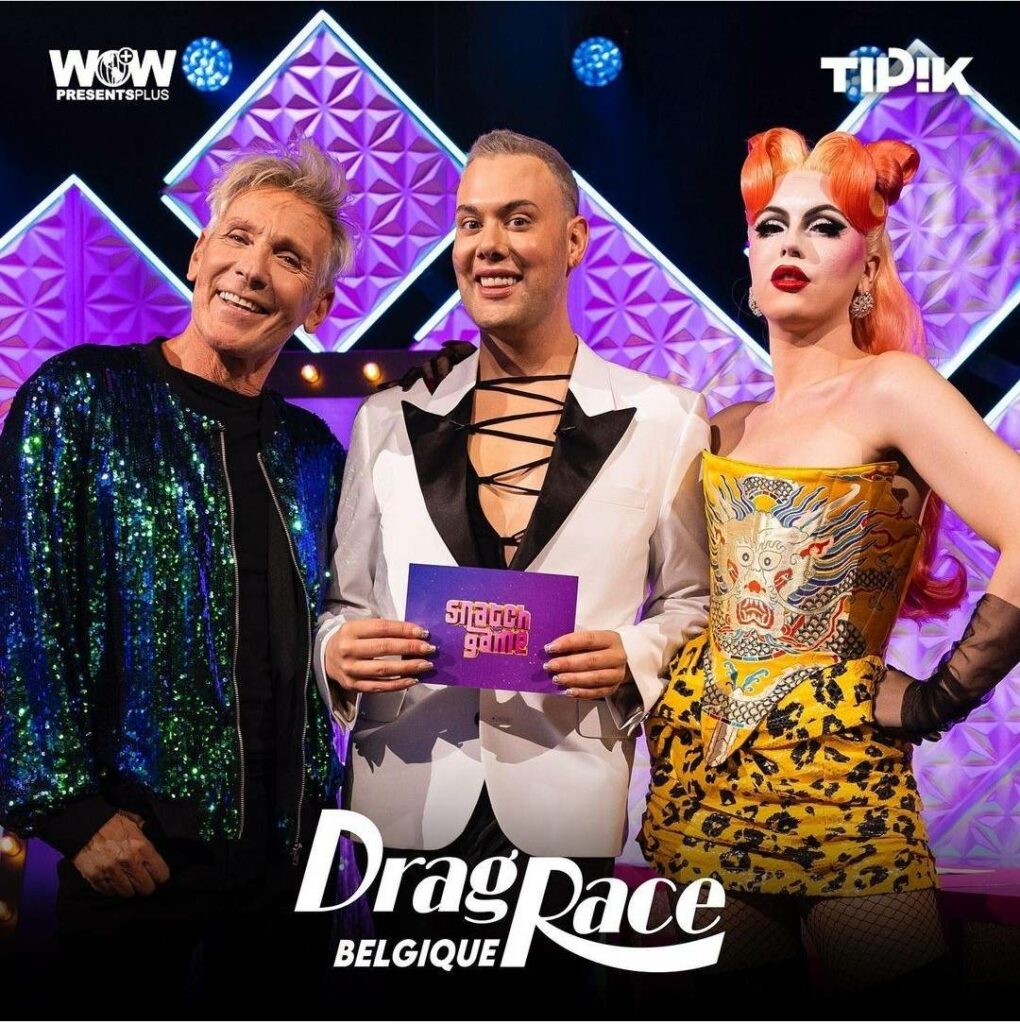 Back to the werkroom, it's time to get ready for the runway and to learn a little bit more about the queen's inspirations for their drag such as Tim Burton, Angelina Jolie, Barbara Streisand, Nina Hagen, or Bjork.
We move to the main stage and get together with the judges. Lufy, Mustii, and the guest judge: Plastic Bertrand.
The runway theme is "Night of a thousand Audrey Hepburn". Each queen must chose what they think is Audrey Hepburn's most iconic look and recreate them. Athena's choice of the "My fair lady" look with a reveal is very convincing. Boop, Susan and Valenciaga's looks are also beautiful. Couenne's idea of a twist doesn't land as interesting as she meant it.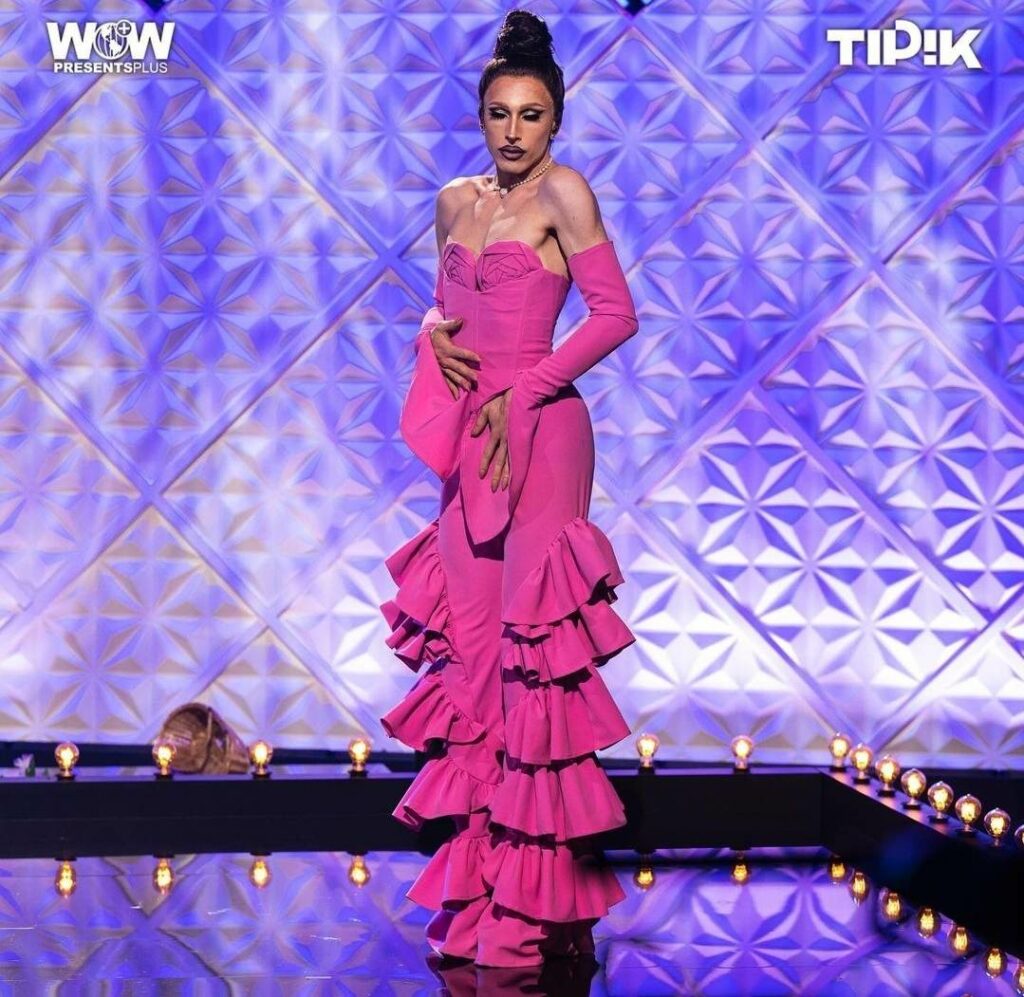 Rita Baga asks the queens to designate the contestant they think should leave tonight. Valenciaga is designated by all her sisters while she votes against Peach.
Susan and Athena are safe, Boop is the winner of the episode and Couenne is second. Peach and Valenciaga have to lipsync for their life on the song "The Feeling" by Henri PFR. Peach wins the lipsync and gets to stay. Valenciaga has to sashay away.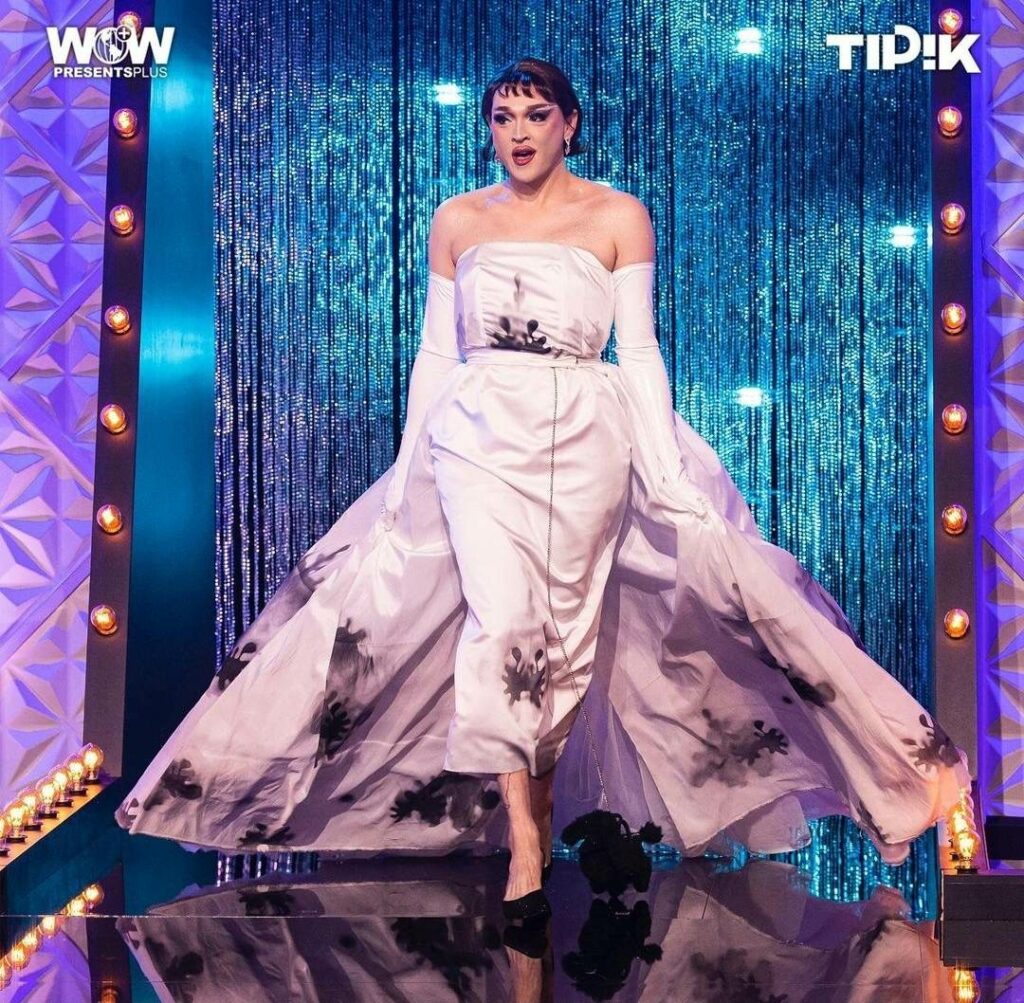 Catch up on all Drag Race Belgique content on KET Magazine.