Whether you favour the shrimp version or the cheese, the humble croquette is one of the iconic foods that symbolises the cuisine of Brussels.
But are all croquettes equal? Are some croquettes better than others?
We're constantly sampling croquettes at every opportunity – it's an ongoing investigation – and here are some of our favourites so far.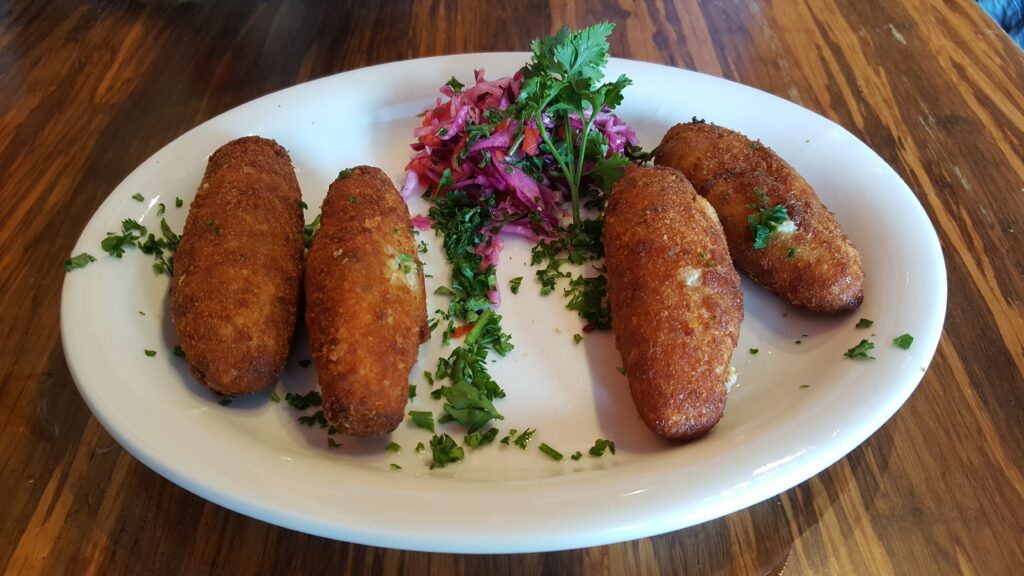 You'll find this deli in Saint-Gilles. It's the texture that makes these croquettes special – it's a lighter breading that lets the flavour really shine through.
This is old-school dining exactly the way we like it. They've got a bit of a secret breadcrumb mix that combines different breads and baguettes – it's a winner. You'll find this restaurant in Uccle.
The clue is in the name – this restaurant in Ixelles specialises in croquettes, so you'd expect them to be good! These are described as artisanal croquettes – using high-quality ingredients. We like them because they're nice and crispy.
If you fancy something a bit high-end, this is a great option in the central location of the Galeries Royales Saint-Hubert.