If you're planning a coffee catch-up, here's some suggestions of cafes to head to.
La Petite Parisienne
La Petite Parisienne was created by Katia, who trained in Paris. On arriving in Brussels, Katia has opened a certified organic pastry shop. If it's organic, that means we can eat more, right?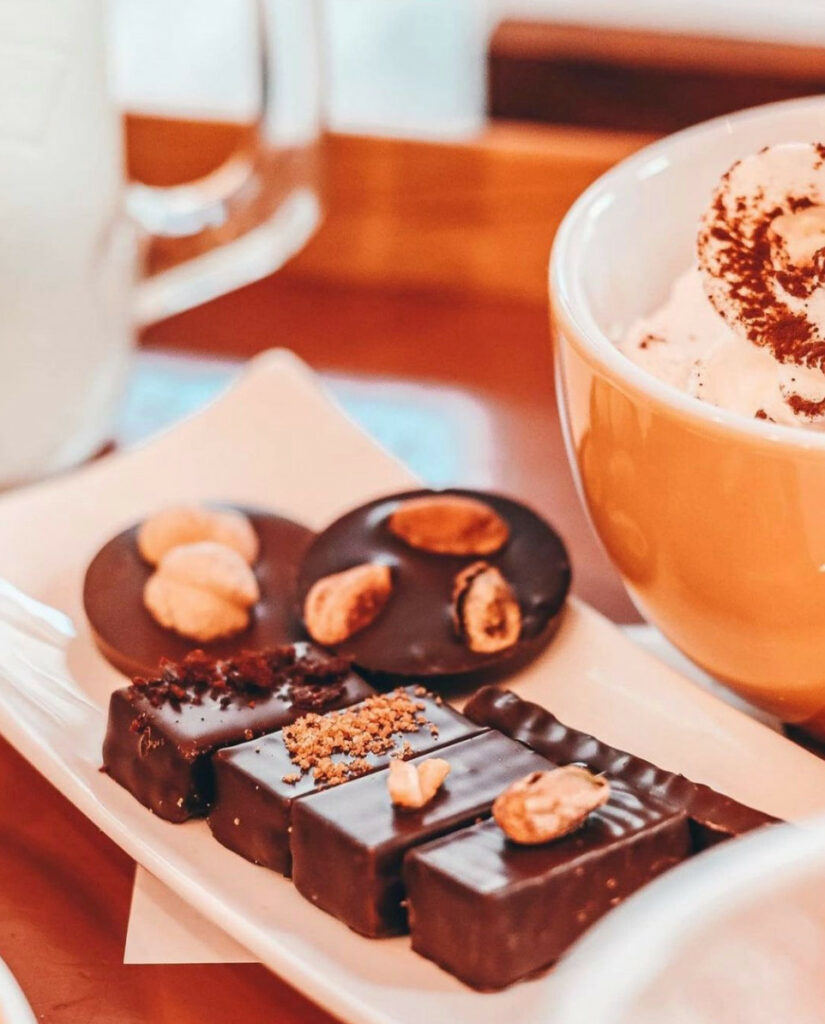 Kami
Passionate about coffee and Japan – Kami is the Japanese term for deities hidden in nature, animals and objects – Clara and Alias ​​welcome you to their carefully furnished little cocoon. The coffee accompanies pastries and other organic snacks. Everything is beautiful, and delicate, down to the cups and the rest of the crockery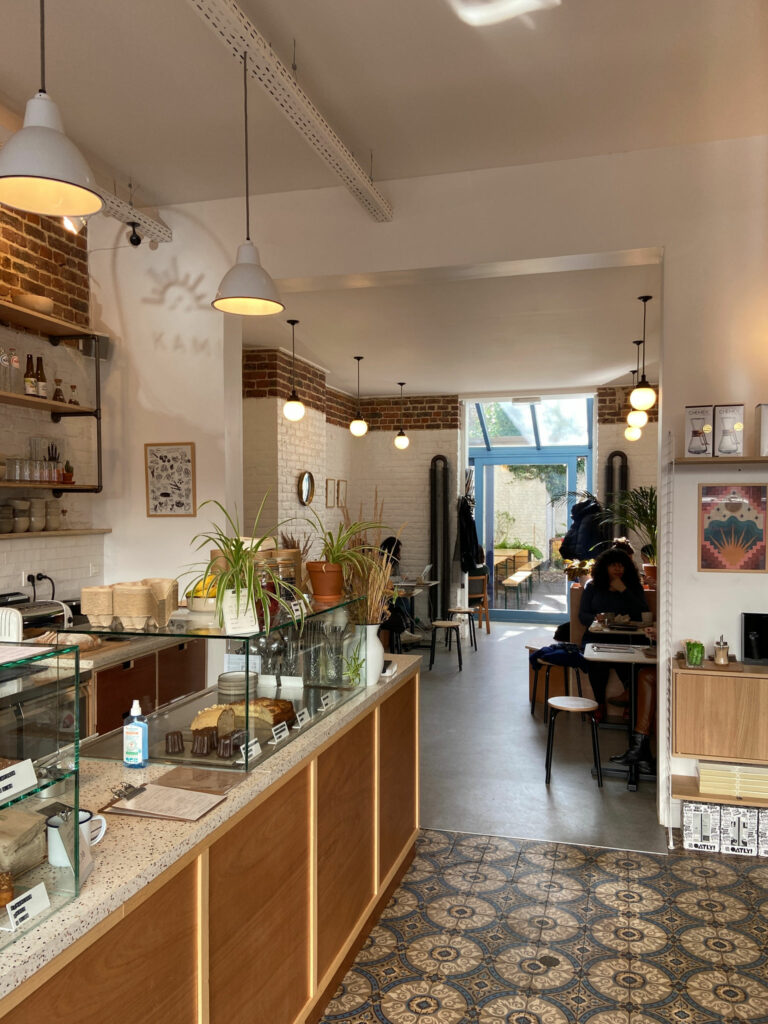 Kaffabar
Since its opening in 2016, the Kaffabar has combined a friendly welcome with quality coffee. But there's more than coffee – hot white chocolate gets our attention, as does a pistachio cappuccino.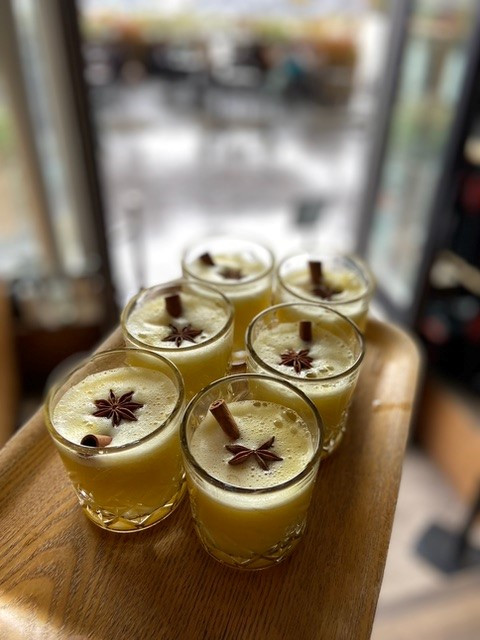 Cup 28°
Located in the heart of the Bailly district, Cup 28° made a name for itself with its matcha lattes, but whatever your coffee of choice, Cup 28° has got you covered.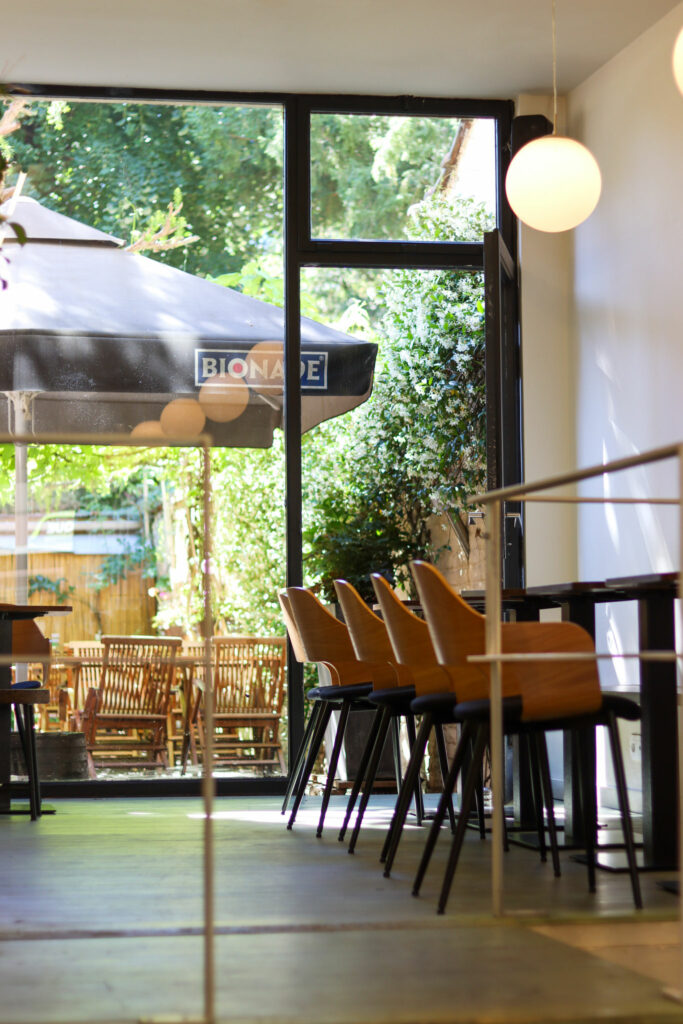 Hinterland
Hinterland offers calm and refuge from the bustle of the Chaussée de Charleroi. On the drink selection menu, lattes, slow coffees, chai, and teas are all available with their signature turmeric coconut milk.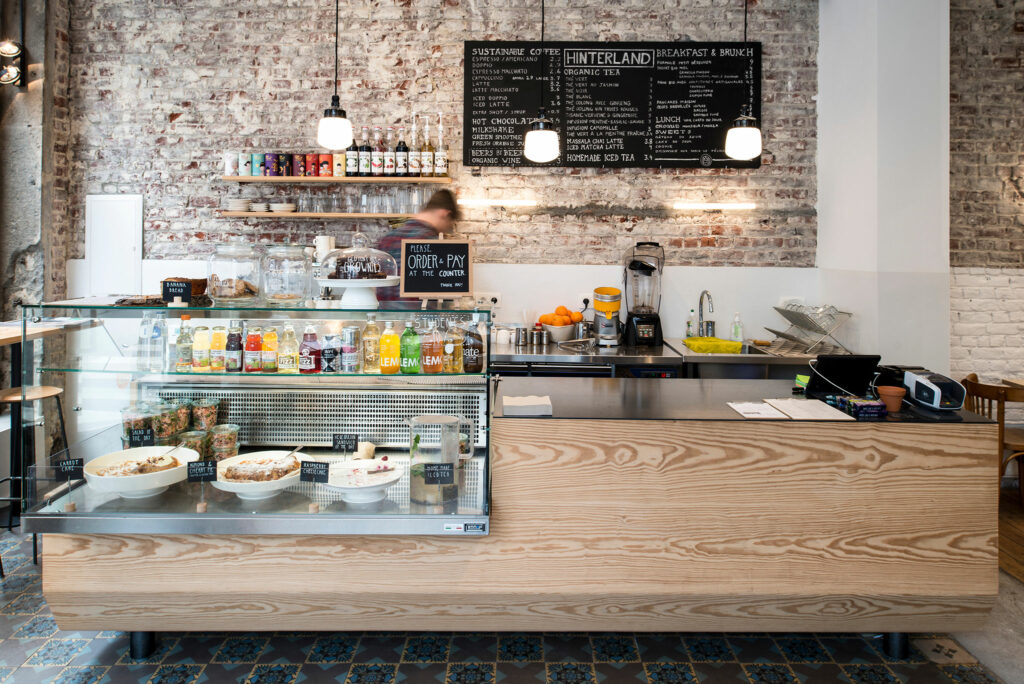 Fika
In Swedish, Fika is the word for coffee break but it's a bit more than that – it's a pause to catch your breath in the midst of the whatever is going on around you. It's the spirit of Fika that inspired Joana to open Fika, a cosy coffee house that delivers the Swedish cinnamon snacks you'd expect.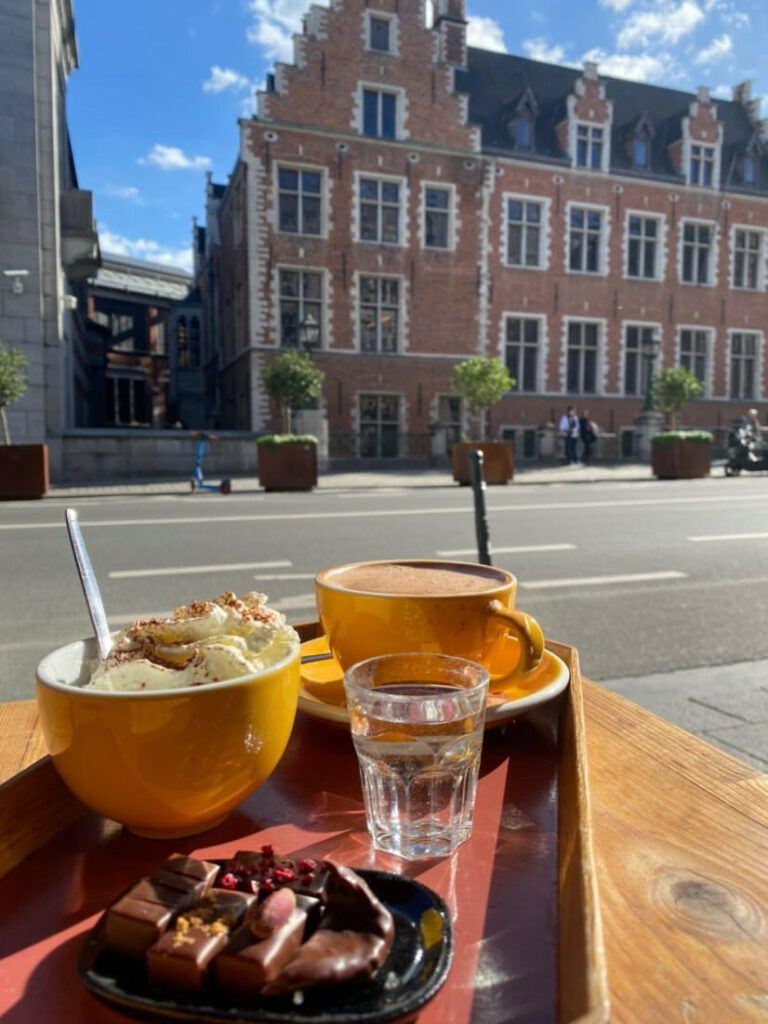 Laurent Gerbaud
Laurent Gerbaud offers a tea room which also serves as a workshop. This is an opportunity to make your own sweets and taste the best chocolates!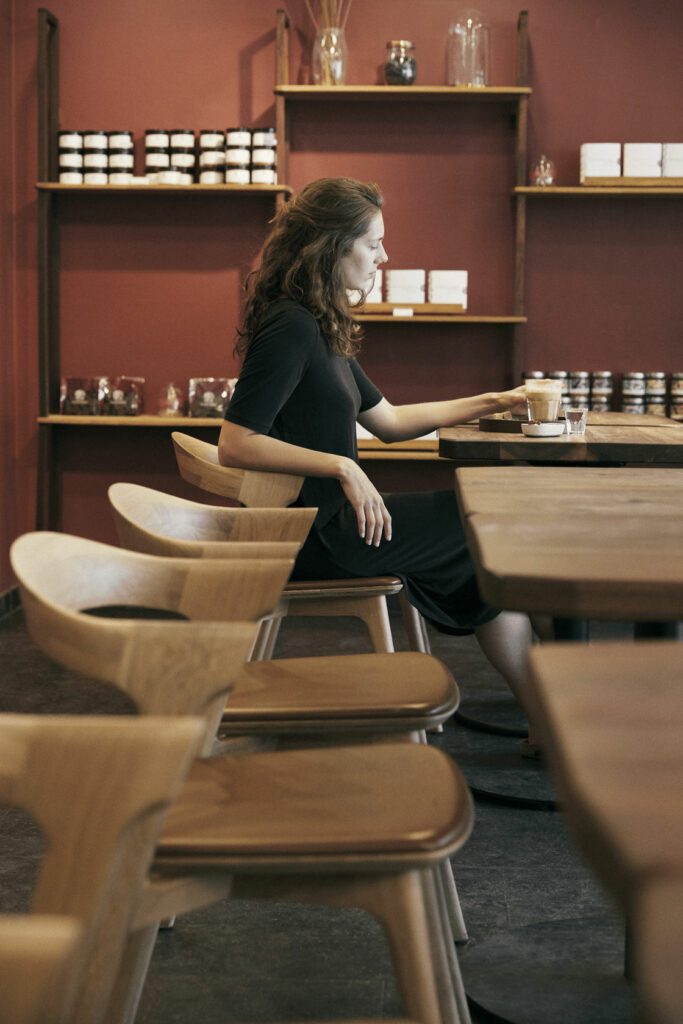 MOK Specialty Coffee Roastery & Bar
Located in the district of rue Dansaert, MOK is both a bar and a roastery. A warm and friendly place that takes its coffee seriously.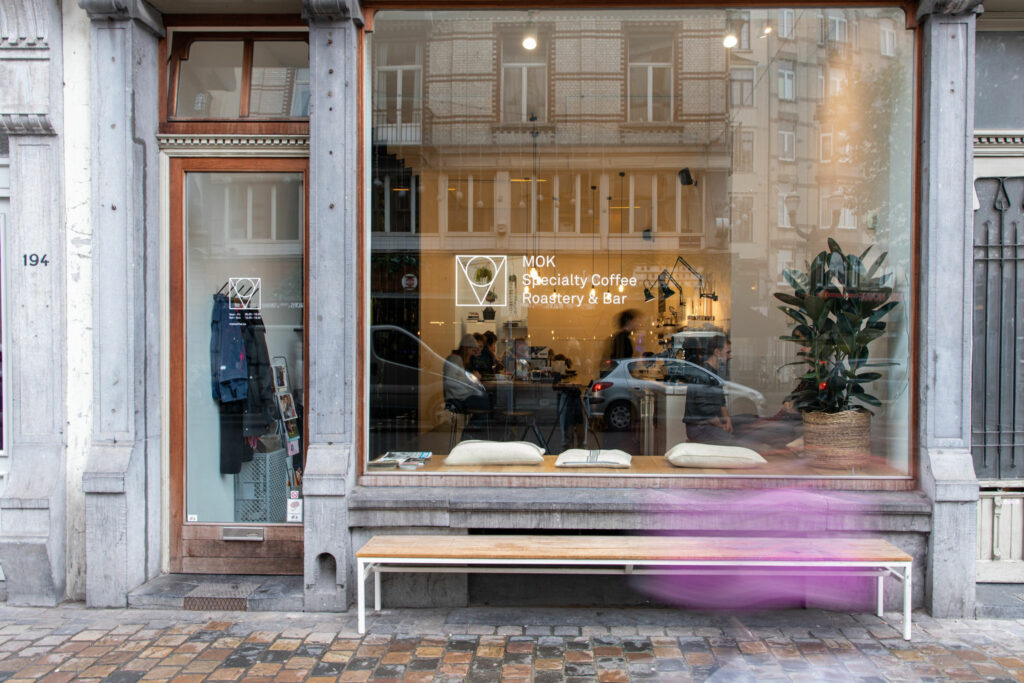 Frederic Blondeel
Head to Koekelberg where the Frederic Blondeel chocolate workshop is located – it's a chocolate shop, a coffee cafe, and an ice-cream bar all in one.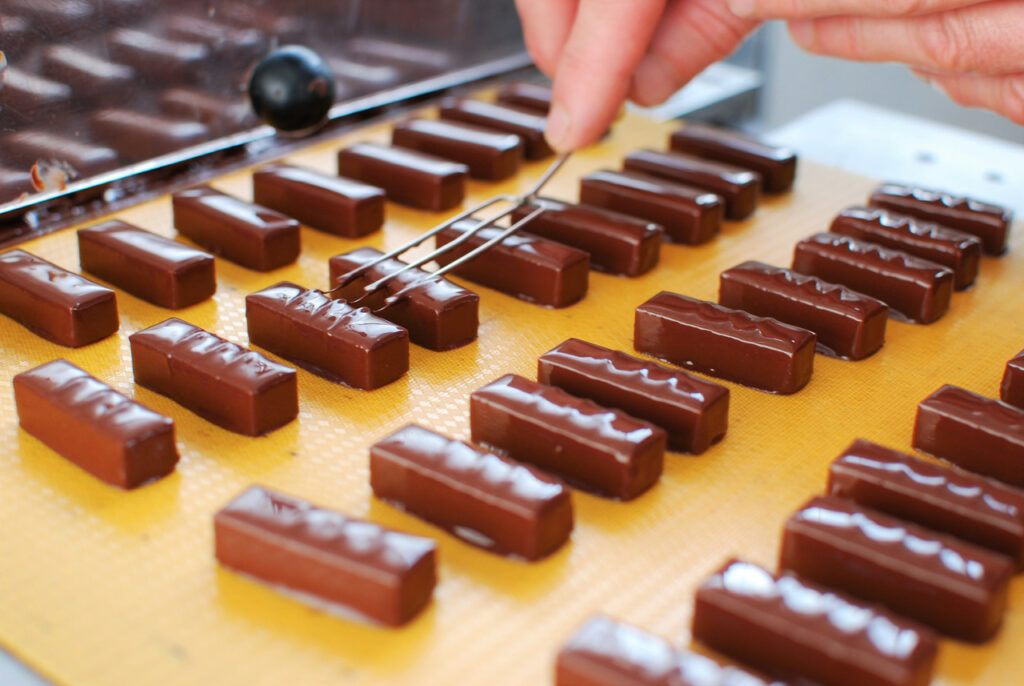 Caleo coffee
When Zoé opened her café in the Saint-Boniface district in 2021, she gave it the name of Caleo, meaning "warm" in Latin. Their signature is the charcoal latte.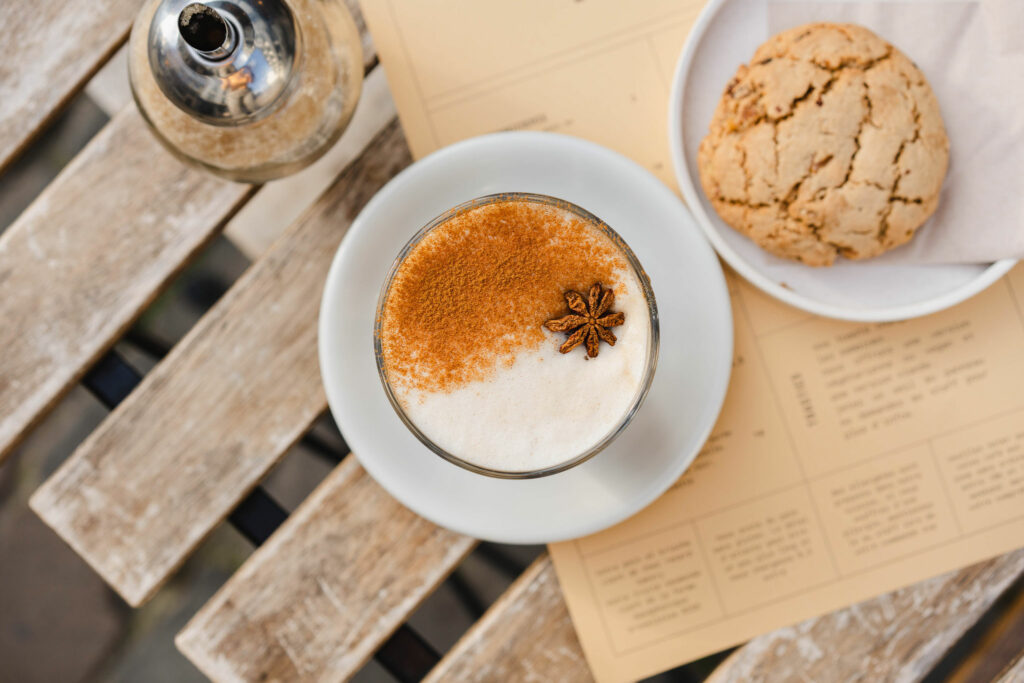 Wide Awake
Created in 2019, Wide Awake is located at the end of the rue de Flandre. Its range of coffees is roasted at CoHop in Anderlecht and they are hard to beat.