The latest project from Belgian film producer Cédric Andries is the series Peckham Mix.
Peckham Mix is a lighthearted comedy follows Josh (George Turner), struggling to find new direction in his life after being dumped by his boyfriend.
Josh moves into a new flat on Weston Street in Peckham, with colourful new roommates, Rex (Kane Surry) and Connor (Janak Nirmal), who mysteriously leave the house each night. Josh's curiosity into his roommates' inexplicable 1 AM excursions lead him to potentially deadly consequences.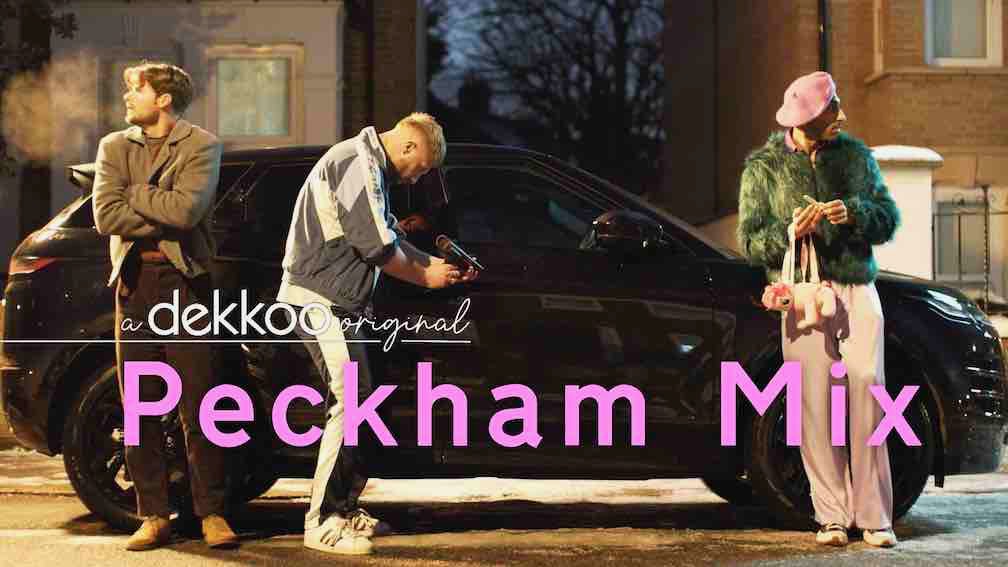 I caught up with Cédric for a behind-the-scenes look at the production.
Why was Peckham Mix a story that you wanted to help bring to the screen?
I gained experience as a producer working on thriller and horror projects and had been keen to do something different for a while. Peckham Mix touches themes such as new beginnings, loss, change, and consequences, that everybody gets to deal with at some point in their life.
I was drawn to Peckham Mix because of its relatability and potential. This story opens so many doors which are begging to be explored.
Do you recognise any of your own experience of moving to London in the characters and dramas of Peckham Mix?
Definitely. I moved to London because of love and – just like Josh – I got my heart broken. Ironically, I make a short appearance in Peckham Mix as Josh' ex-boyfriend Terrence.
I had no stable career at the time and wasn't sure staying in London was a viable option for me. I moved into a house share and met some amazing people that changed my life. I am pretty sure that's the reason I am still in London today.
You recently held the cast and crew screening of the series – what did that feel like to share the finished product with the people who had worked on the production?
The screening was intimate and everybody was super-enthusiastic about the result.
I felt proud we met everybody's expectations and was relieved the screening was as much fun and as funny as the actual shoot!
Your Instagram seems fairly travel heavy – do you get back to Belgium very often?
Working in the film industry can be tough so my partner and I love to travel when I get the chance to in between projects.
Visiting my family in Belgium is always a priority and I try to go back at least 4-5 times a year.
Our next big adventure will be Australia for Christmas where I will meet my partner's family for the first time. I can't wait! That's @cedricandries and @kaneyhardy if you'd like to follow our adventures!
What do you hope that people feel when watching Peckham Mix?
The main feeling I hope to get across is that even when things seem hard, there is always a new beginning, adventure or start around the corner. Never lose hope!
Peckham Mix premieres on Dekkoo on June 15, 2023. For more information, visit Dekkoo.com.