It is today! After Pride Week, it's time for Brussels Pride – The Belgian Pride & European Pride 2023. It's the unmissable day for the LGBTQIA+ community in Belgium and the defence of our rights. This year, Brussels Pride adopts Amnesty International's slogan: Protect the Protest. It's a call to defend the fundamental right to protest, in Belgium, Europe and the rest of the world.
The Pride Parade is one of Brussels Pride – The Belgian & European Pride 2023's flagship events. Pride's objective is to celebrate diversity, tolerance and acceptance of all, regardless of sexual orientation or gender identity, through a parade that travels through the streets of the capital.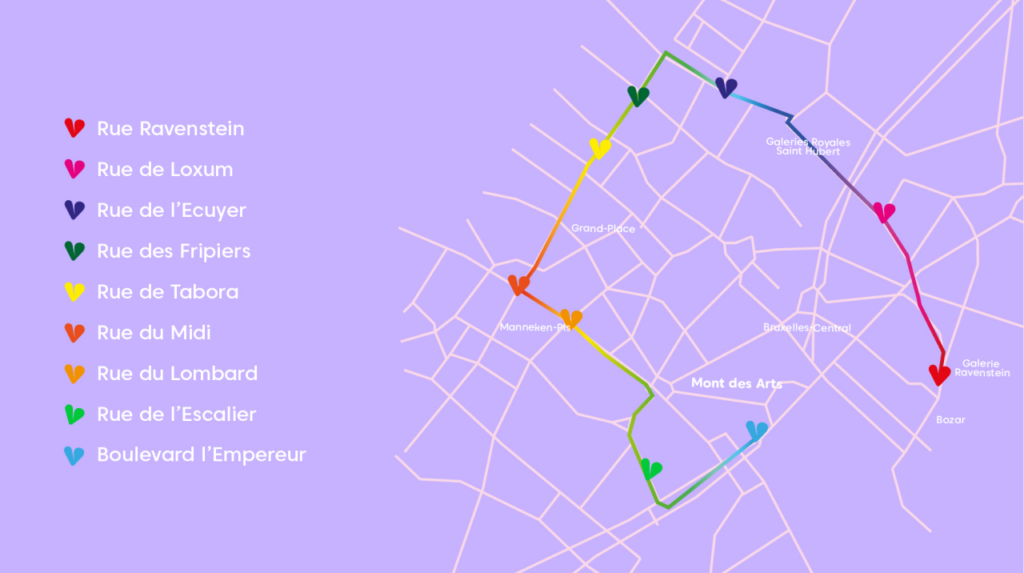 The Pride Parade will move through the streets of Brussels, accompanied by props, floats and a festive, musical atmosphere. The parade leaves from the Mont des Arts at 14:00 and is expected to arrive around 17:00. It is a must-attend event for all those who wish to celebrate diversity and inclusion. Whether you're a member of the LGBTQIA+ community or an ally, everyone's invited to participate in this day of celebration, love and tolerance.
Make sure to visit the Pride Village located on Boulevard de l'Empereur, near the Mont des Arts to learn more about LGBTQIA+ organisations and associations.
Here is the program of the two stages:
Concerts & DJ sets 20 May, from 12:00 to 23:00 @ Place de l'Albertine stage / @bruzzbe :
12:00 – @inesghb
13:45 – 14:00 – @singoutbrussels
14:30 – Manz
16:00 – @shaftcrewbxl
17:30 – @azomusic
19:00 – @dj_nomy
20:00 – @rokia_bamba_ ft @aadanslanuit
21:00 – DJ Alex Chesko
22:00 – @thom_leblanc
Shows & DJ sets 20 May, from 16:00 to 23:00 @ @tipikrtbf / Bourse Stage:
16:00 – @trinxx_heels
17:30 – @skandal_bxl + Fady One
18:30 – @DragRaceBelgique
19:00 – @vitoaeroplane
20:30 – @alex_klimow
22:00 – @lexxitude
More on https://www.brusselspride.eu/en/