With just one month remaining, the Voodoo Village 2023 lineup is nearing completion, and the final details are being fine-tuned for the expansion of the venue, marking the second consecutive year of growth and incorporating six stages. Additionally, Voodoo Village remains committed to its culinary tradition, as distinguished chefs Mallory Gabsi and Paul Delrez craft a shared menu for hundreds of festival attendees at the Voodoo Village restaurant.
More space next to the magical Forest
The festival grounds will undergo a substantial enlargement, translating to increased personal space for visitors and more opportunities to unwind, explore, and partake in shared moments. This year, Voodoo Village accommodates six stages, each possessing a distinct identity and auditory experience. The renowned space known as The Forest retains its magical ambiance, serving as a gathering point where attendees unite in their passion for music. Saturday's offerings lean towards house, soul, and disco, while Sunday brings forth the cadence of melodic techno.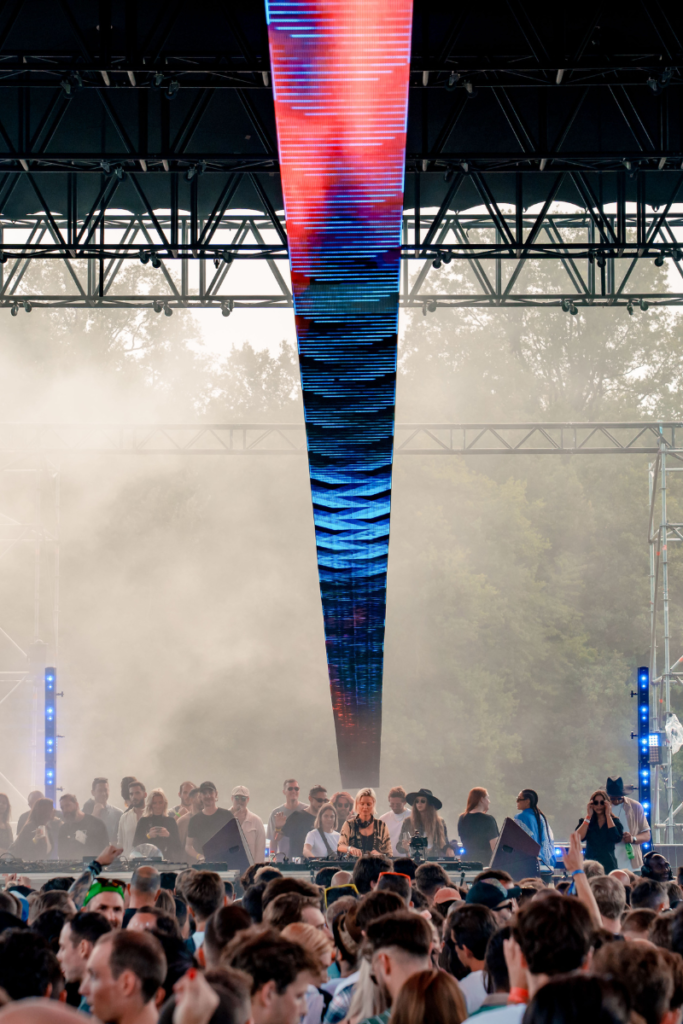 The Shelter stands as a refuge for beat enthusiasts throughout the weekend, emanating techno, bass, minimal, and compelling techno beats with a tempo ranging from 155 to 160 bpm. The Yard sets the stage for captivating visual displays accompanied by alluring, melodious techno rhythms, while The Mirror House transports revelers to a bygone era of heartwarming disco. The Mirror House additionally serves as the preferred platform for emerging local talent. This year, The Oracle charts its own course, featuring an international live music lineup that synchronizes sound and movement, ushering attendees into moments of enchantment. Lastly, The Observatory boasts a new location and complete redesign, solidifying its status as a main stage in Voodoo Village 2023, characterized by amplified capacity and a refreshed layout.
Exciting Lineup
In terms of the artist lineup, the festival's composition is gradually taking shape. Enthusiasts of steadfast techno are in for a treat, with Voodoo Village featuring Anfisa Letyago, Indira Paganotto, Nico Moreno, and others. For those enamored with soulful disco and house rhythms, The Forest showcases Dj Tennis and Jayda G. Aficionados of melodic techno converge at The Yard on Saturday to savor Colyn's evocative and passionate performance.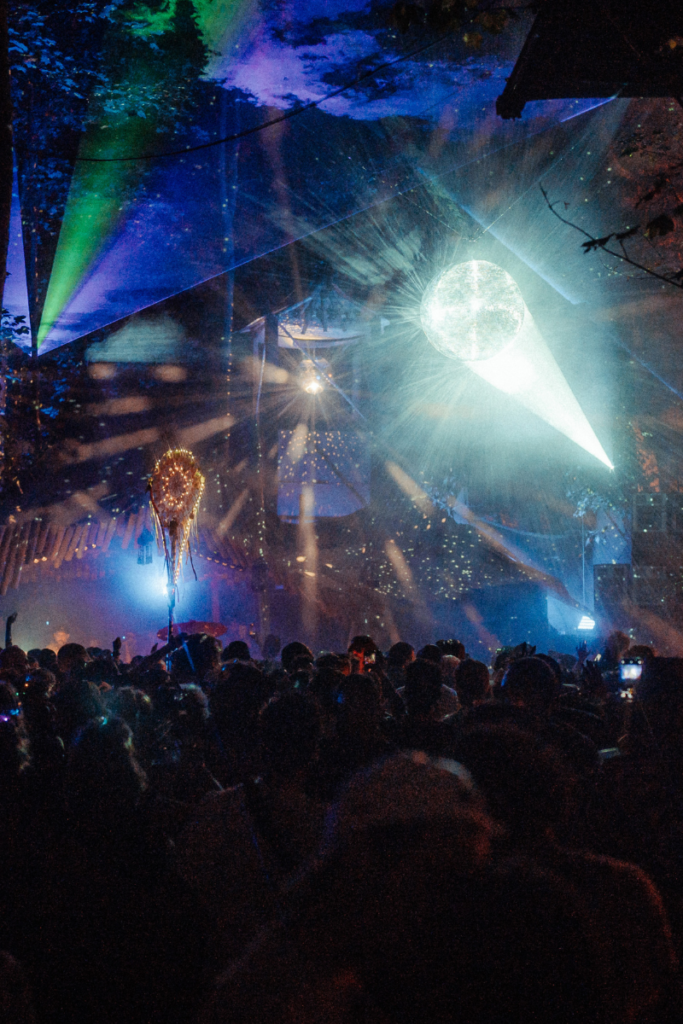 To maintain the same momentum, staying for the much-anticipated highlight of Voodoo Village 2023 is a must: the Italian duo Mathame, renowned for their captivating performance at last year's Tomorrowland, are set to unveil a brand-new show. The seamless synchronization of lasers, projections, and motion graphics elevates their music, creating an immersive and nearly surreal experience. Sunday's main stage hosts artists such as Adriatique and Whomadewho. Voodoo Village is also committed to providing a platform for local emerging talent. Among the up-and-coming Belgian artists gracing the stages this year are Lola Haro, Nico Morano, Milo Spykers, John Noseda, Rick Baguette, Kenny Montana, Lebawski, Emjie, Calao, and Volunt Barbati.
Experiential Enrichment and well-being
Beyond the realms of music and gastronomy, Voodoo Village distinguishes itself as a festival that places a paramount emphasis on experiential enrichment and well-being. This edition sees an elevated focus on The Oracle, a haven where festivalgoers can delve into self-discovery and garner fresh insights. The Oracle offers a diverse range of activities and workshops, all geared toward nurturing emotional, cognitive, social, and physical well-being. Its ultimate aim is to foster a sense of unity and connection among individuals, aligning seamlessly with the festival's overarching philosophy.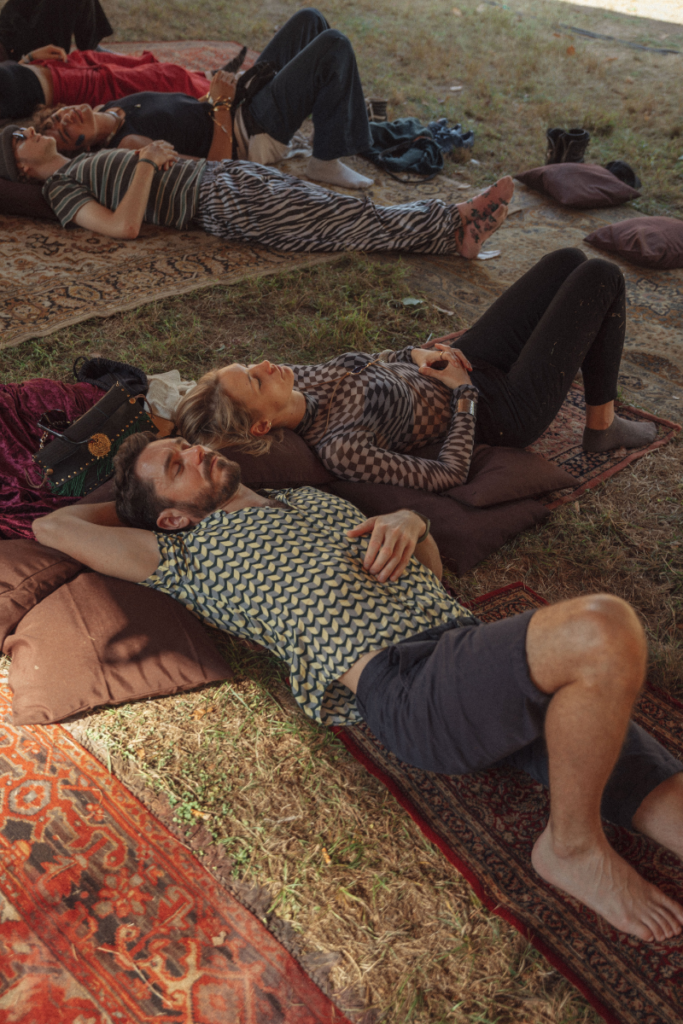 In this immersive realm, Voodoo Village 2023 transcends conventional festival paradigms, intertwining music, culinary craftsmanship, and self-discovery to offer an all-encompassing experience that extends beyond mere entertainment.
"This year we want to put even more emphasis on Uniting Souls. By connecting people and creating an inclusive, welcoming environment where everyone is encouraged to express themselves and connect with others." Maxim Dekegel, Voodoo Village.
Tickets for Voodoo Village are selling quickly, so act fast to secure a discount ticket – https://www.voodoovillage.be/
Day tickets starting from €69, Weekend tickets starting from €119, Tokens temporarily available with discount.