Artist and writer Fleur Pierets' book "Heerlijk monster" was released recently. Let's discover a little more about her work and her beautiful project 22.
Tell us a bit about yourself. What has been your journey?
"My journey has been one with many bumps and side roads. I have been married for 10 years to a wonderful man but then I fell in love with a girl and suddenly I was labeled a lesbian. I can tell you that coming out of the closet at 37, made me question the whole concept of identity. When I met my wife Julian, I was writing about art for different kinds of magazines and newspapers and since Julian was a skilled designer and we didn't see our own story or the stories of our friends reflected in mainstream media, we decided to start a magazine. We wanted to open the conversation about queer artists and called it "Et Alors? Magazine". Apparently, we weren't the only ones who needed new stories, because at one point the magazine reached 750.000 readers worldwide and we realised we had a voice. We also realised that that voice came with a responsibility so we decided to do more and we started to ask ourselves: How can we inform? What more is there to do? One day we were eating with friends and the conversation came to same-sex marriage. At that moment we found out that 4 of our very open-minded friends had no idea that we could only get married in 22 countries (we're talking 2017 here).
So we started thinking. How can we get that number out there? Because everybody captures what's in their comfort zone. And that's understandable but like everything else, change starts with knowledge. We wanted to make a project to let people know that in most countries around the world, you can't get married when you are gay, but – just like our magazine – it had to be in style and in a positive way. In our opinion, that was the first step towards lasting change and building bridges. And we figured that marriage and love – something that everyone can relate to – was a perfect starting point to raise awareness. So Julian and I decided to get married in all the countries where same-sex marriage was allowed. We wanted to celebrate the countries that legalized gay marriage, meanwhile silently pointing out to all the others that didn't.
"We were brave, enthusiastic, and very much in love – nothing else really mattered. We wanted to celebrate the countries that legalized same-sex marriage, meanwhile silently pointing out to all the others that didn't."
It was 2017 and we named the project 22. Because there we 22 countries where we could get married at that time. The name was a very conscious decision and we hoped for an extra country to join the troops while we were traveling. That would show that the world is in constant movement. Meanwhile, the numbers increased and nowadays we can get married in 32 countries. But still: at the current rate we will reach global recognition in the year 2142. That's 120 years from now so we wanted to see if we could get it to go a bit faster., Unfortunately, we didn't have the money to take this journey but if we sold everything we had, we would make it to 5 weddings. And we hoped that after that, there would be some airlines or bus companies that wanted to sponsor our travel expenses. And that people would let us sleep on their couches. So we took a leap of fate, sold everything and we ended up with each one a suitcase filled with the only belongings we had left in the entire world. And we knew that if this project would fail. We would have nothing left. But we were brave and enthusiastic. And very much in love so nothing else really mattered.
On Wednesday, September 20th. 2017 we officially started our art project by getting married for the first time at the Marriage Bureau in New York. Our mailbox exploded and every news and media outlet wanted to talk to us. We told a story of hope, a story of inclusion and the press was labeling us as role models. Julian and I got married in New York, Amsterdam, Antwerp and Paris. After our wedding in Paris my wife felt dizzy and was diagnosed with multiple brain tumors. She died 6 weeks later. Obviously a lot has changed since then. When Julian died I not only lost the love of my life but also my job. Because we were working together. I had no home or belongings to go to, because we sold everything. I was left with two suitcases.
It's been 5 years now since that happened and the only thing that keeps me here, that keeps me in this life is my deep empathy and compassion for human suffering. And the idea that I can do something about it.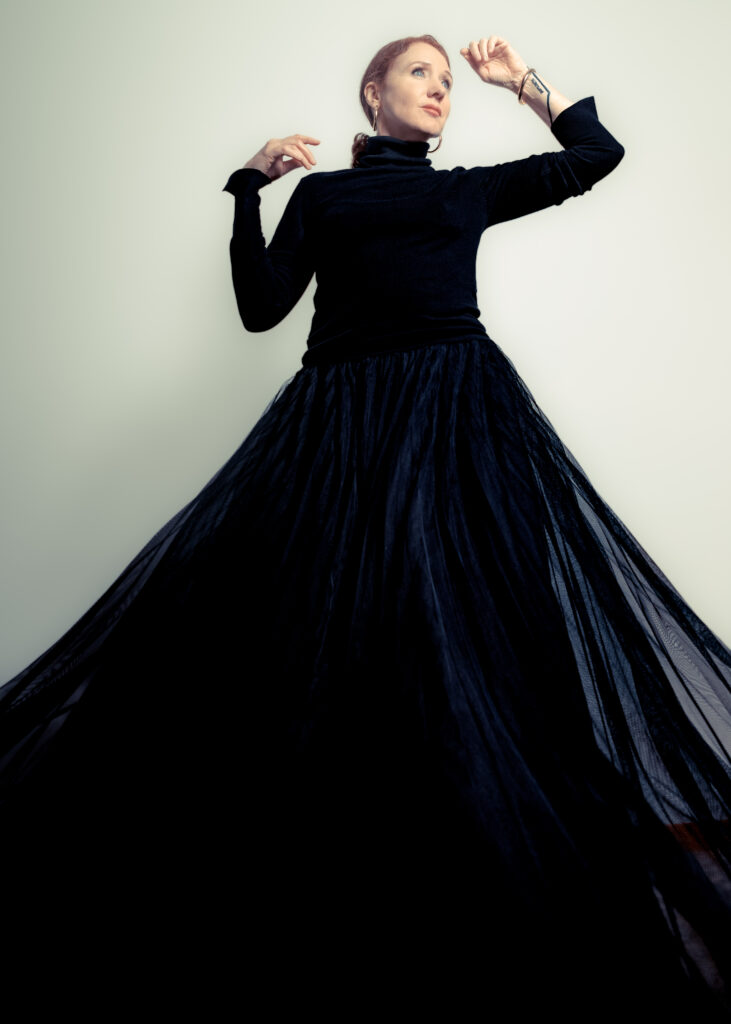 What are your current or future projects?
I'm currently doing a lot of guest lectures – both abroad as in Belgium – where I talk about the work Julian and I did as a female artist couple. About the importance of inclusion and the need to keep on working as a human rights advocate by launching bridge-building projects. The keynote is an invitation and a dialogue about responsibility and how you can effect change in the world through positive communication. My first book "Julian" will be turned into a movie and I'm working together with Michiel & Lukas Dhont. "Heerlijk Monster" – my latest book just got released (Das Mag) and I'm working on a third children's book (Uitgeverij Vrijdag). Furthermore I'm writing a television series and an opera in collaboration with the amazing composer Lisa Van der Aa.
What does it mean to you to be a part of the Belgian queer community?
Since I'm working a lot and since I'm an introvert (and my favorite thing to do in the whole world is writing), my social life is close to non-existent. So apart from my lectures I'm pretty much living the life of a hermit. Nevertheless, when I do get out, I choose queer concerts, expo's and festivals since I'm very much inspired by what people do and create when they don't feel themselves represented by the norm.
What are your queer influences?
Most of my inspiration comes from literature and contemporary art. Some of my favorite writers are Maggie Nelson, Amelia Abraham, Audre Lorde, Olivia Laing, Carmen Maria Machado, and so many more. Artists I'm currently looking at are Mickalene Thomas, Zanele Muholi, Christina Quarles.
What Brussels queer initiatives are you fond of?
Due to what I said earlier about my social life, I rarely go out, but I love the queer film festival and the podcast Scheef Bekeken. However: feel free to keep me posted on some must see's and must do's.
Picture credits: David Degelin