Géraldine Jonckers is a filmmaker and the "VIRIL·E·S" podcast host by Studio Balado.
Tell us a bit about yourself. What has been your journey?
I grew up in the countryside. In the middle of the fields, there wasn't much to do. So I escaped through books and movies. As a teenager, I was fascinated by cinema. It was then that I discovered the work of Pedro Almodovar, his way of staging women, filming bodies and talking openly about gender identity and sexual orientation, all in a joyful mess. It was very much a contrast with the rigidity of my traditional family and fueled my desire to escape. A few years later, I discovered the books of Virginie Despentes, which marked my entry into feminism.
After that, I studied sociology and anthropology, and then went to Barcelona to train in documentary filmmaking. There I met young trans activists who taught me a lot about deconstructing binarity and gender norms. I was so in awe of their courage and energy that I co-directed two short films about trans-identity. The first, "TRANSitando", is about self-determination, and the second, "Euforia de genero", is about the struggle to remove gender dysphoria from the DSM IV and no longer consider it a mental disorder.
Making these two short films gave me a taste for directing, and I decided to continue filming. I moved back to Brussels, and that's when I met Dédée, a trans sex worker in her sixties who works in the northern district of Brussels. I immediately wanted to film her, as her look and sasiness, reminiscent of Toulouse Lautrec's La Goulue, made her a cinematic character in her own right. I offered to shoot her portrait, and we decided together that her trans-identity would not be the subject of the film. It was important for me, as a director, to show her in all her dimensions as a human being, and not to confine her solely to her transidentity. The film, "Chronique courtisane", was released in 2015.
Then I joined an association called Nighthawks, where I create video workshops for schools and youth centers, and curate exhibitions. My favorite themes are feminism, the fight against sexism and the invisibilization of women. At the same time, I continue to make documentaries. Last year, Michel-Ange Vinti from Studio Balado asked me to produce my first podcast, VIRIL·E·S, a series of 3 twenty-minute episodes in which I question other forms of virility. What does it mean to be a virile woman? What does the duty of manliness mean for cis-hetero men? What's the relationship to masculinity when you're queer? In this podcast, I put forward singular, intimate and political stories.
What are your current or future projects?
I've just finished my second documentary film, "La ligne", a portrait of Laurence Delcourt, a Belgian bodybuilding champion. The film follows her as she prepares for the Miss and Mister Universe competition. What interested me here was filming a body that breaks away from traditional femininity, and highlighting the journey of a woman who follows her passion no matter what it takes, regardless of the judgment of others. The film is due for release in 2024. Season 1 of my podcast VIRIL·E·S is available on all listening platforms. I'm currently writing season 2, still with Studio Balado. Season 2 will be available sometime next year.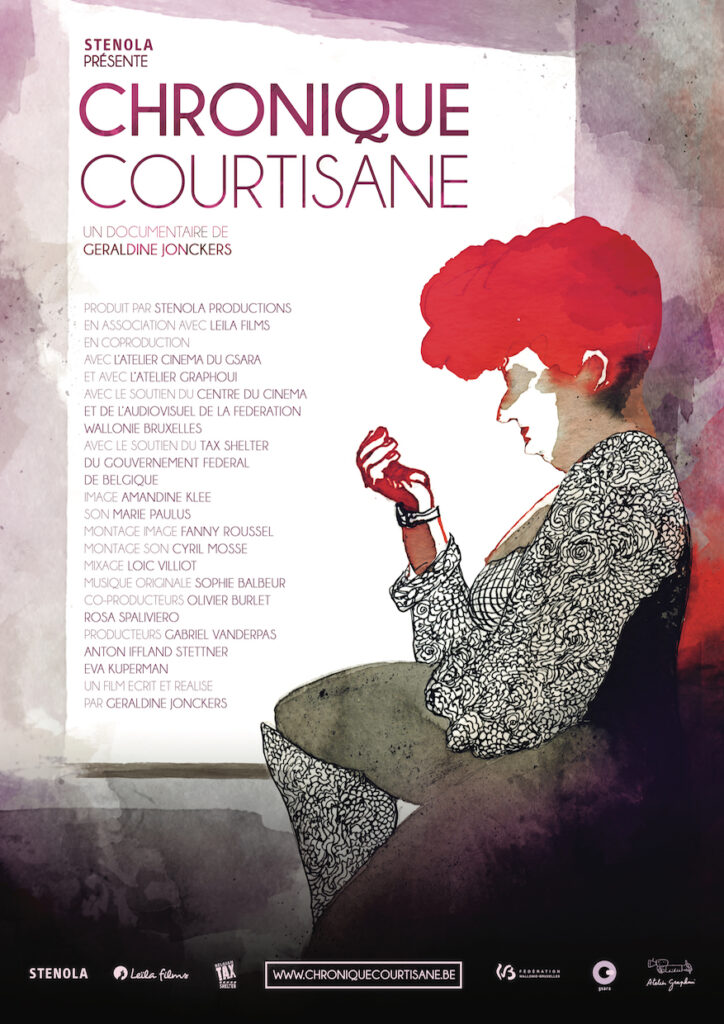 What does being a part of the Brussels queer community mean to you?
My chosen family is part of the Brussels queer community. I've learned a lot from them. As an ally and feminist, I'm fully aware of my privileges and I'm very careful to be inclusive in all my projects. This is very important to me.
What are your queer influences?
Judith Butler's book "Gender Trouble" and Virginie Despentes' "King Kong théorie" greatly influenced my thinking and how I define my feminism. In cinema, in addition to Almodovar, Céline Sciamma and Xavier Dolan are, for me, doing important work in the inclusive representation of queer people.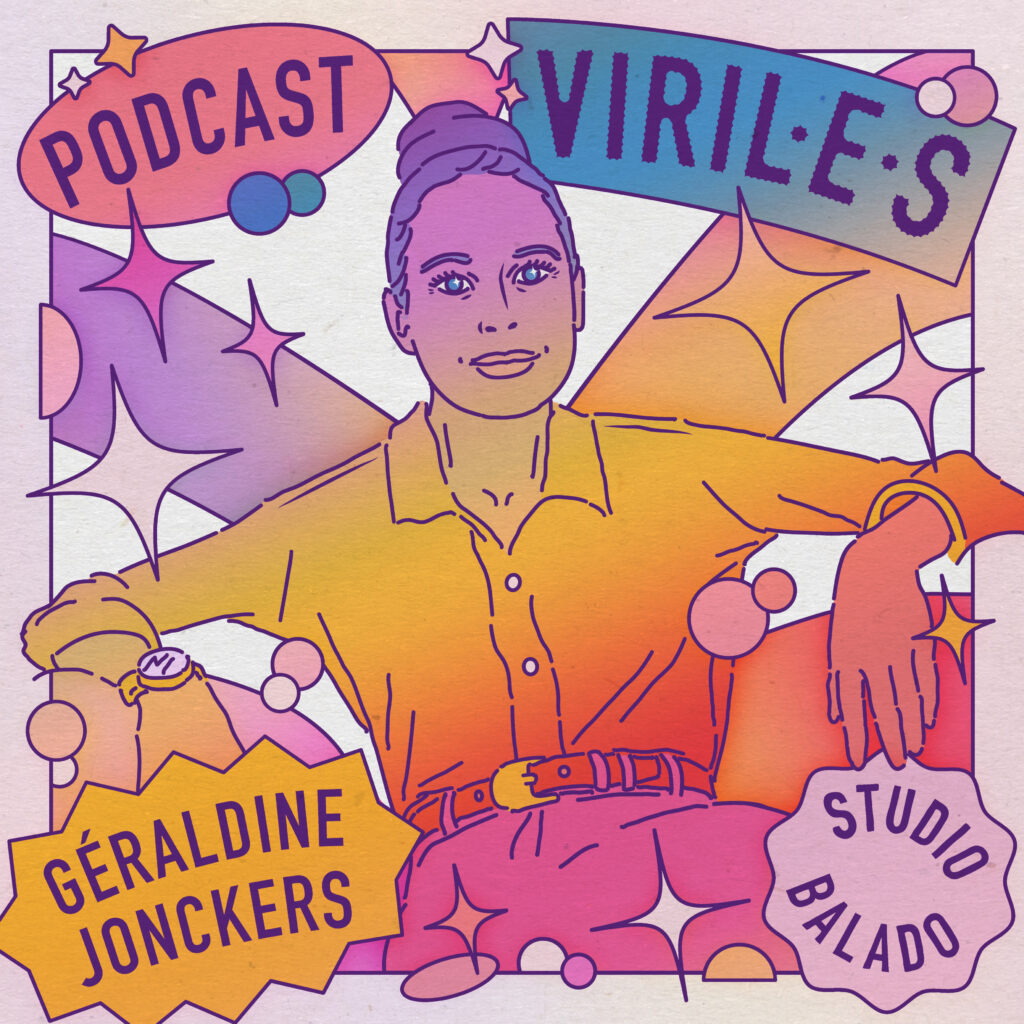 What Brussels queer initiatives are you fond of?
I appreciate a lot of queer initiatives. This summer I enjoyed spending time at Grands Carmes. I love this venue even just to go for a drink. I love the Queer Mais Trash session at the Courts Mais Trash festival, where I always discover little gems of humor thanks to the programming work of François Marache and his team. The Pink Screen festival is also a great way of discovering movies that won't be played in our cinemas, if at all. And then Studio Balado, with Michel-Ange VINTI's podcast "Être Un Homme", and the flamboyant Rokia Bamba's podcast "Sororité Conversations With My Sistas" is so feel good. When I listen to her, as a woman artist, I feel less alone.
Picture credits : Amandine Klee